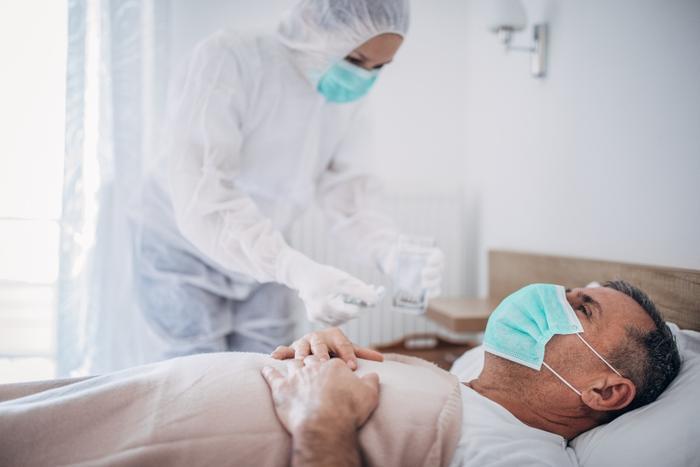 Gilead Sciences, maker of the COVID-19 treatment remdesivir, said Friday that it will have an "ample" supply of its antiviral drug to give to hospitalized patients by the end of October. 
On Friday, CEO Daniel O'Day told CNBC that data from a recent large-scale trial of the experimental drug were "meaningful." 
"They'll definitely help patients around the world who have the misfortune of entering into the hospital to get better, and I'm really pleased to say that we have ample supply," O'Day said on "Squawk Box."  
O'Day was speaking of the results of a trial that showed remdesivir shortened the time it took for patients to recover by an average of five days. Patients were also 50 percent more likely to have recovered 15 days after treatment compared to those given a placebo. The study was published in The New England Journal of Medicine.
"These data from a rigorous, double-blind, placebo-controlled trial add to the breadth of evidence from additional randomized clinical trials supporting the use of Veklury as a standard of care for the treatment of COVID-19 in hospitalized patients," Gilead's chief medical officer Merdad Parsey said in a statement.
Gearing up to meet demand
Remdesivir -- which works by reducing viral replication in the body -- was reportedly one of the coronavirus medications used by President Donald Trump. The medication must currently be administered via an IV, but Gilead has said it's working on an inhaled version.
The company said it started investing in ramping up manufacturing "long before we knew whether remdesivir would work." 
"We brought on more than 40 additional manufacturing partners and our teams worked day and night to find ways to shorten the lead time, without compromising on safety or rigor," O'Day said in a statement. 
"Supply of Veklury is expected to meet global demand by the end of this month, enabling the purchase of Veklury both to treat patients and to support national stockpiling of the medicine for current and future surges of COVID-19," the executive added.