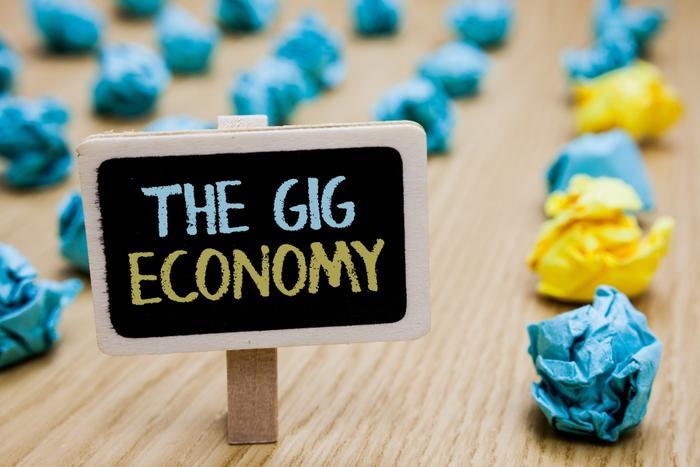 If someone walks like an employee and talks like an employee, then aren't they an employee? California says yes.
A new law in California (Assembly Bill 5 [AB 5]), which makes it more difficult for companies to hire workers as contractors, is getting pushback from gig economy businesses like food courier service Postmates and rideshare operators Uber and Lyft. These companies want things to stay as they were before 2020 rolled in, primarily for the cost savings on things like health insurance, which contractors weren't entitled to.
Food couriers and ride share companies aren't the only ones raising a ruckus. In November 2019, the California Trucking Association went to bat for some 70,000 truck drivers in the state, filing a suit that challenged the law. A federal judge recently agreed that the law doesn't apply when it comes to independent truck drivers. 
Other independent contractor types are also exempt from AB 5 -- medical and dental doctors, insurance agents, accountants, and others who generally work directly with customers and set their own prices. 
Winners and losers
When AB 5 was being debated on the California Assembly floor, Assemblywoman Lorena Gonzalez said in no uncertain words that gig companies are reaping the benefits of contract labor and the laborers are getting zilch.
"The same week that workers had to go on strike because their per mileage fee was being cut, an investor was celebrating his $30,000 investment that became $120 million in one day," she said, pointing to the fact that it was the investors, not the drivers, who profited when Lyft went public. 
"Something is wrong with the way that we have allowed these companies to operate. It's time to level the playing field. It's time to be honest with workers. It's time to be honest with companies." 
A larger section of people who live and die by the gig economy are parents who need the extra income to support their families.  
"With this job, I have the freedom to work when I have time," Alfonso Martinez, who drives for Uber in the Sacramento area, told NPR. In Martinez' situation, his Uber gig gives him a chance to provide for his school-aged children who have special needs.
Fight to the finish?
With California taking the lead on this issue -- as it does with many other things regarding consumer privacy -- other states and municipalities are likely to take notice. However, it could take some time to find a resolution that makes both companies and contractors feel like they're getting a win-win.
Uber operates in 600 cities and has nearly 4 million drivers; having to cough up money to pay for the kinds of benefits a normal employee would make would turn their revenue stream from black to red in a heartbeat. So, what does a company in Uber's situation do vis-a-vis a law like AB 5? It files a lawsuit. Uber and Postmates both filed a lawsuit in federal court challenging AB 5.
The assertion of equal protection violation comes from the large number of occupations exempted from AB 5. The "laundry list of exemptions," is proof of its "irrationality," the companies have argued.