---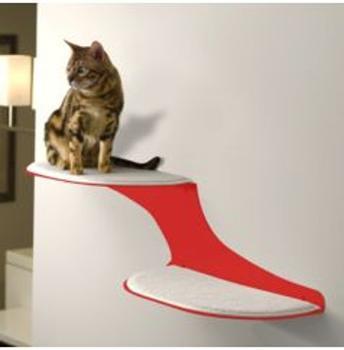 Gift-giving can seem endless and it is so hard to find that just-right gift for the dog or cat that has everything. But there are a few pretty unique ideas we thought we would share with you.
Every cat has its place and while they are always climbing on book shelves and ledges why not simply get them their own little look-out spot. It's called RefinedKind Feline cat shelf. It's basically a shelf for your cat. It comes in black or white with left- or right-facing steps ($96 to $110) at petsupplies.com.
GoPro Cameras are one of the hottest cameras right now. You can attach them to your bike helmet or your surf board. They are made for activity including your dog's activity. GoPro Inc.'s Fetch dog harness fits over your dog's chest or back and holds the small, waterproof camera. You can film everything from your dog's point of view. The Hero4 allows you to decide what the dog records and you control all the functions with a touch screen, The camera sells for $399, and the mount costs $59. They adjust to fit dogs weighing 15 to 120 pounds.
Here is something to keep your cat busy all day long. It's called The Pioneer Pet SmartCat Peek-A-Prize Toy Box. It's a box with holes in it. They can stick their paws in it and you can hide toys or treats in it. $29.99 at Kohls.com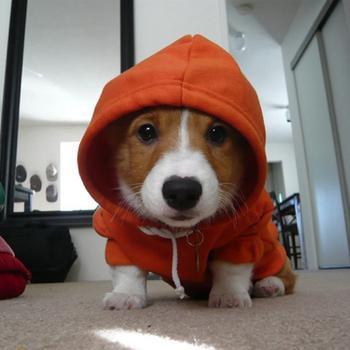 A Dog Hoodie will keep your dog hip and warm at the same time and won't break the bank.
Rabbits are pets too and how about a nice little egg just to get in that Easter mood at Christmas -- a pEI pod. it's shaped like an egg and it's a little bed for your bunny.
Who doesn't need to shed a few pounds after the holidays? And let's face you know someone won't like that fruitcake and will be dropping pieces to the dog. Better get your pooch in shape with the Doggie Treadmill. This is the treadmill that provides owners with a means to maintain consistent levels of exercise for their dogs, regardless of weather conditions. Its whisper-quiet motor drives a sturdy rubber belt that is soft on paws. Side rails keep dogs' attention forward, and most pets will benefit from 45 minutes of moderate activity. But at $649.95, it's not as cheap as getting your rear end off the couch and walking your friend yourself.
Which brings me to the No. 1 gift for your pets this holiday season. It's YOU -- spending time hugging them and loving them. There will never be anything to replace that.
---