---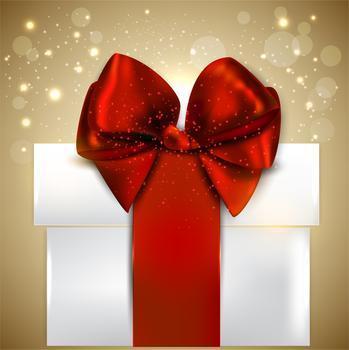 Some people are hard to shop for. People who love the latest technology shouldn't be. After all, there are so many gadgets to choose from.
Well, that's the problem isn't it? If you aren't a gadget geek, how do you know what to get?
You ask one, that's how. In this case Adrian Bulzacki, CEO of ARB Labs at the Ryerson University Digital Media Zone, offers up these suggestions:
GoPro Hero 3: Black Edition
Camera geeks will love the GoPro Hero 3: Black Edition, the world's most versatile camera, he promises. Photographers can take up to 30 photos per second in up to 200 feet of water with this Wi-Fi-enabled camera. It may be expensive ($399.99), but it's worth the money if your camera aficionado loves adventure and travel photography. You can find the GoPro Hero 3: Black Edition at www.gopro.com.
Nexus 10
This new tablet device from Google features the world's highest resolution displays, according to Google, as well as the ability to edit photos and video chat. You can also share your Nexus 10 with others by allowing multiple users to have their own homescreen, wallpaper, apps and storage. You can buy the 16GB Nexus 10 for $409 at www.play.google.com.
Windows 8
What about a copy of Windows 8, the newest operating software from Microsoft? Windows 8 features real-time updates for your Facebook, Twitter and email accounts. You can also choose from thousands of Windows 8 apps to further customize your OS experience. Windows 8 is available for $69 at Future Shop.
Levitron Revolution
The Levitron Revolution is a new, high-tech way to display your treasures. The magnetized device levitates and rotates small objects up to 12 ounces, allowing your guests to get a good look at your prized possessions. The Levitron Revolution is listed at $138.99 at www.amazon.com.
Nike+ FuelBand
Wear the device around your wrist and watch it count the calories you burn as you move throughout your day. Set your daily fitness goal and the Nike+ FuelBand's display light will change from red to green as you get closer to reaching it. You can also stay connected to your friends and keep each other motivated by syncing your Nike+ FuelBand to its corresponding mobile app. This device is available for $149 at Nike stores.
iComfort Eye and Temple Massager
The holidays can be stressful. Help the worrier in your life relax this holiday season with the iComfort Eye and Temple Massager, now available for $69.95 at Walmart. Simply place the mask over your head and sit back as its five-minute automatic eye massage erases any trace of a headache.
Wii U
Nintendo has come out with its newest Wii controller that can also be used on its own for a handheld gaming experience. Wii U, available for $349.99 at Best Buy, features touch screen technology including the ability to draw pictures, but you can still use it in conjunction with the original Wii controller when playing with others.
Sphero
This gift is something to bring out at a party or when you are entertaining. Sphero is the world's first robotic gaming ball that you control using the touch screen on your smartphone or tablet. Sphero can be driven, played with multiple gamers and used as a controller for on-screen games. It's versatile yet durable and even waterproof! It is available for $129.99 at Best Buy.
---