---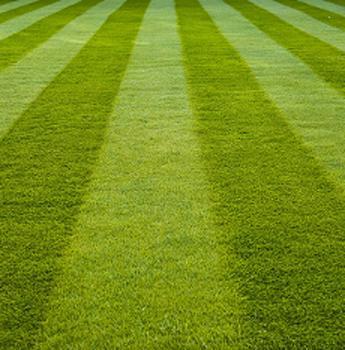 Autumn is the perfect time to do repair work on your lawn, which may have been stressed by the summer heat and may now be infested with unwanted weeds. In addition, depending on where you live there are things you should do to prepare your lawn for the coming winter.
One of the most common end-of-the-season problems is "thatch," a build-up of dead grass and other materials that can accumulate on the surface of the soil, blocking drainage, promoting fungal-related disease and impeding the growth of healthy grass.
So a first step in getting your lawn ready for winter is to rake it thoroughly, getting up leaves, pine needles and other debris. Once the lawn has been raked, use a pitch fork or lawn aerator to make small holes over the surface of the lawn. This aerating will allow the easy movement of water and air to grass roots and promote overall plant health.
Once you have created the holes, fill them by brushing fine horticultural sand into them. Otherwise, they will just close up on their own. Filling them with sand keeps the air and water flowing.
Autumn is best
Lawn care experts say autumn, not spring, is the best time to work on your lawn. Jim Welshans, regional turfgrass educator at Penn State University, suggests lawns with cool-weather grasses like Kentucky bluegrass, fescues, and perennial ryegrass should be fertilized in two waves, the first in early fall and the second around Thanksgiving, but before the ground is frozen.
He recommends a fertilizer high in phosphorus. However, the best way to make sure you're putting down the right fertilizer is to get a soil test through your county or state extension agent. There are geographic exceptions, of course. Hold off on fertilizing in the desert Southwest and deep south. The grasses prevalent there usually go dormant in the winter and don't need fertilizer.
In its advice on winter lawn prep, Better Homes and Gardens suggests a new layer of mulch will help protect the grass over the harsh winter months. Think of the much as a blanket – not to keep the soil warm so much as to keep the soil temperature even.
Prime time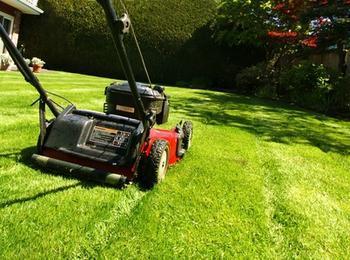 HGTV, which dispenses homeowner advice on cable TV, says the fall is also prime time for sowing grass seed. It's an especially good time for cool weather grasses and give them time to develop a root system before freezing weather arrives.
"While taking care of your outdoor space can require time, effort and braving the elements, the reward is seeing how a well-maintained lawn contributes to greater quality of life and enjoyment of your home," said Jason Henderson, associate professor of turfgrass and soil sciences at the University of Connecticut.
Henderson spends part of his time maintaining athletic fields that must stand up to hundreds of feet clad with cleats. He's come up with five steps for homeowners who would like their lawns to look like a gold course.
Five tips to a great lawn
The first is proper mowing. Grass needs to be cut to the proper height and mowed at the proper frequency. Generally, cool-season lawns should be mowed once a week between three and three and a half inches, alternating the direction each time.
The second step is to feed your lawn a proper diet. Just like a person, a lawn can build up strength to fight off disease. Again, here is where a soil test will prove useful to tell you what you need to feed it.
The third step is the aeration process discussed earlier. Those little holes really will allow your lawn to breath.
Fourth, keep pests and weeds at bay. Your lawn will not only look better but will be a safer, more even surface for children at play, reducing stumbling and triping.
Finally, keep your lawn hydrated. When Mother Nature doesn't provide enough rain, turn on the lawn sprinkler. Here, timing is critical. Watering is most effective early in the morning, to minimize excess moisture from negatively affecting your lawn. Applying water during the late morning or early evening can extend the amount of time the grass stays damp, making your lawn more susceptible to disease.
---