---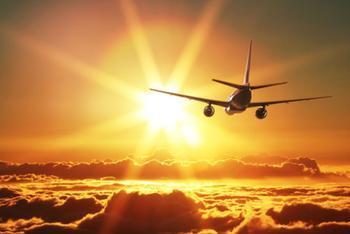 With recent bottlenecks at security checkpoints at some busy airports, consumers may be thinking twice about flying anywhere.
But for those who are planning a trip outside the U.S., there are definitely advantages to booking at the right time.
Cheapair recently examined fares for over a million international flights and found these fares behave very differently than for domestic flights. Here's what it found:
If you are traveling to Central and South America, the best time to book is 70 days out from travel dates. That's the closest match to domestic travel, which shows the best fares are available around 54 days from departure.
Canada and Mexico are also similar to flying to U.S. destinations. Buying your ticket 75 days out should get you the lowest fare.
You need to give yourself a lot more time when traveling to Europe or Asia. The best fares to European destinations are available about 120 days in advance. Booking flights to Asia requires even more advance time – 160 days.
Nearly a year in advance
But that's far from the most lead time needed to secure the best fare. If you are flying to the Middle East or Africa, try to book 215 days in advance.
To get the best fares to the Caribbean or the South Pacific, you need almost a year – 320 days.
Cheapair says there are some other things to consider with international travel that don't necessarily apply when flying within the U.S. If you are traveling to a tourist destination, going during the off-season can help reduce the airfare.
For example, peak season for Europe is summer. But winter is the busy tourist season for sunny spots in the Caribbean and Latin America.
If you are traveling with a group of people and need to sit together, consider booking early. If you are going alone, you might get a very good deal by waiting until just days before departure.
Extenuating circumstances
Just keep in mind there are no hard-and-fast rules. There can be extenuating circumstances.
This year, one might expect flights to Brazil during the Olympic games would be expensive and hard to get. However, Brazil is battling the Zika virus, and it remains to be seen how and if that affects Americans' desire to go there.
The recent political turmoil in Turkey has reduced tourist travel there. That popular destination has become something of a bargain, as a result.
---