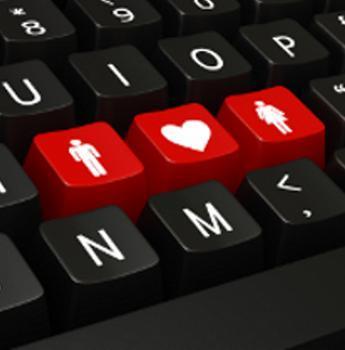 There are many ways a couple can choose to get married. It really all depends on how big or small they want the festivities to be, how many people they would like to attend and how much money they can spend.
Of course a couple can go the city hall route and exchange vows with no one or very few people around or they can go more traditional and plan a big ceremony with friends, families, the spacious church, and everything else that makes a lot of weddings such grandiose occasions.
Destination weddings can be extremely exciting and a nice departure from the customary, whether you have it at an all-inclusive hotel or decide to exchange vows in an exotic setting, like on a moonlit beach or under a hilltop gazebo.
Real world? Who needs it?
Or you can just skip all that real-world stuff and do it on the Internet. As unconventional as that may sound, more and more couples are grabbing their laptops, opening up their web browsers and professing their lifelong commitment through a computer screen.
The online wedding industry has become big business as of late, although you have to be in the right place to make it happen. Only five states -- California, Montana, Texas, Colorado and Alabama -- allow proxy weddings to be performed, meaning that one of the partners must be physically present in one of those states. However, all U.S. states and territories recognize proxy weddings once they have been performed and consummated.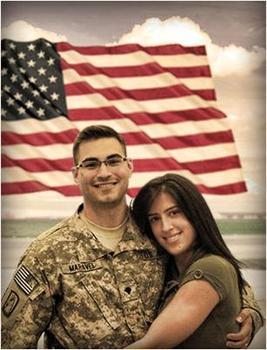 At the moment, the vast majority of proxy weddings involve members of the military, which has been quick to recognize the benefits to its personnel. 
If either the bride or groom is in the military, the couple can immediately start to take advantage of marital military benefits through the DEER system, which is a database that distributes benefits once the proxy wedding is complete.
One of the more established companies to help with online proxy weddings is S&B Inc., which specializes in helping military couples pull off virtual weddings, so they can do things like start living together on the military base right away.
The price to for the entire proxy marriage through S&B is $950 and it only takes three weeks after sending in your paperwork for the actual wedding to take place, so couples can get married pretty quickly if they choose. S&B performs all of its marriages in Colorado, so one person will have to make a quick trip there for the ceremony. You don't have to establish residency, however. 
Through its website marriagebyproxy.com, S&B Inc. also has services for those couples where one person is a foreign resident, and once the online wedding is complete and documents are received, the marriage will "generally" be accepted and legal in the U.S., as long as the marriage is consummated afterwards, the company explains on its site.   
El Salvador now allows what are called "double proxy" weddings -- meaning that neither person has to set foot in the country. Whether such a marriage would be recognized in your state or country is something you'd need to discuss with your attorney.
True intentions
Michigan State University College of Law professor Adam Candeub, told the New York Times that he sees holes in the entire concept of online weddings, because it's difficult to determine a couple's true intentions, as some online wedding organizers have said they've run into couples where one person truly wants to get married and the other is just looking for a green card.
"Part of the reason for having the two people come and appear before a priest or a judge is to make sure it is a freely chosen thing," said Candeub. "There are some problems with willy-nilly allowing anyone around the world to marry."
Many critics of online weddings complain of regulations being currently too loose and say that U.S. laws have not caught up with the technology.
According to findings released by the company David's Bridal, 49% of women said they'd be willing to get married through Skype, which shows just how online weddings are perceived to be pretty normal these days, due to some couples' circumstances, not to mention the money-saving benefits of doing everything virtually.
Other reasons
There are other reasons a couple may require a proxy wedding as well. In 2011, Helen Oh and Samuel Kim of California got married via Skype, due to Kim being in the hospital with a lung infection.
According to reports, the nuptials went on without a hitch and soon after, a Skype representative weighed in on the virtual wedding, as it's apparent the online company is pretty much the go-to service for these types of events today.
"While we'd never wish any couple to be apart for their own wedding, we are sure glad that Skype could play such a big role in the wedding of Samuel Kim and Helen Oh from Southern California, who couldn't be together on their wedding day," said a Skype rep.
According to George Andrews, an operations manager at the company Proxy Marriage Now, his company grows 12% to 15% each year and annually the company facilitates 400 to 500 weddings.
And as technology gets more advanced and future generations continue to tie the knot under a bevy of challenging circumstances, online weddings could be as common as getting married in a courthouse, church or in an exotic location in the coming years.
Really, it's not strange at all. Is it?