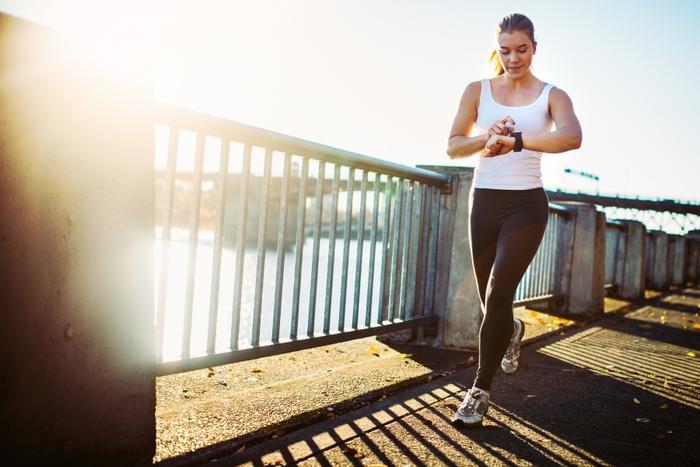 With the advent of wearable fitness trackers, many consumers have taken to counting how many steps they take on a daily basis. The common thinking is that having more steps shows more activity, which can help consumers stay active and lose weight. 
While more activity certainly can promote better health, researchers say that even those who achieve the "gold standard" of 10,000 steps per day may not lose weight from doing it. In fact, a study conducted at Brigham Young University (BYU) suggests that getting up to 15,000 steps per day may not be enough on its own to encourage weight loss.
"Exercise alone is not always the most effective way to lose weight," said lead author Bruce Bailey, professor of exercise science at BYU. "If you track steps, it might have a benefit in increasing physical activity, but our study showed it won't translate into maintaining weight or preventing weight gain."
Weight gain despite activity
To come to their conclusions, the researchers studied 120 freshmen students throughout their first six months at BYU while they engaged in a step-counting experiment. Over the course of 24 weeks, three different groups walked either 10,000, 12,500, or 15,000 steps for six days a week. The researchers also tracked participants' weight and eating habits. 
The findings showed that the group that walked 15,000 steps per day still experienced weight gain over the study period. While the researchers focused on college students, the findings show that there are many factors that go into losing weight and maintaining a healthy lifestyle.
When analyzing the overall benefits of taking more steps, the researchers found that the group that took the most steps per day was able to increase their overall physical activity by over one hour per day -- a factor that the study authors say can "have other emotional and health benefits."
"The biggest benefit of step recommendations is getting people out of a sedentary lifestyle. Even though it won't prevent weight gain on its own, more steps is always better for you," Bailey said.
The full study has been published in the Journal of Obesity.