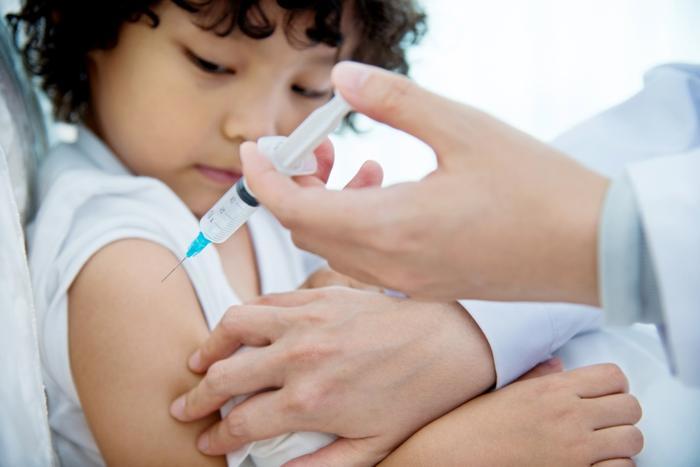 With flu season well underway and experts urging consumers to get vaccinated, a new study is encouraging parents to make sure that their children also get a flu shot. 
According to the researchers, the number of flu-related hospital visits could drop by over 50 percent if more children are vaccinated.
"Children vaccinated according to government guidelines are much better protected from influenza than those who only receive one vaccine," said researcher Dr. Hannah Segaloff. "Over half of our study population had underlying conditions that may put them at high risk for severe influenza-related complications, so preventing influenza in this group is critically important." 
Steering clear of the flu -- and the hospital 
To understand how the flu shot can improve children's health outcomes and limit their time in the hospital, the researchers analyzed over 3,700 hospital records of kids between the ages of six months and eight years old. The researchers monitored their vaccination status and health records for three consecutive flu seasons, starting in 2015 and ending in 2018. 
The results only further encourage parents to get their young ones a flu shot, as doing so proved to reduce the number of hospital visits for flu-related symptoms by 54 percent. 
Ultimately, the researchers found that forgoing the flu shot can be detrimental to little ones -- especially for those who already struggle with their health. Many pediatricians now recommend that children receive a flu shot starting at a young age, so it's crucial to incorporate the flu shot into kids' yearly routines. 
"Young children are at a high risk of hospitalization due to influenza complications," said researcher Dr. Mark Katz. "Children with underlying illnesses such as asthma and heart disease have an even greater risk of getting the complications. It is important to prevent influenza infections in these populations."