---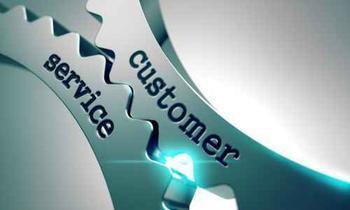 It's hard to go to a fast food restaurant now without being asked to go to a website and tell the company about your experience. Almost any company with customer service reps wants consumers to fill out a survey, rating their interaction.
Ten years ago, that didn't happen nearly as often. Businesses were often indifferent to what their customers thought and didn't particularly want to hear from them.
Marketing expert Jay Baer, author of the book "Hug Your Haters," conducted research that found 80% of businesses thought they were delivering superior customer service, but only 8% of consumers rated their customer service that way. Those kinds of disconnects could remain shrouded until the internet came of age in the late 1990s.
When consumers started using sites like ConsumerAffairs to post bad experiences, the offending companies often reacted with anger and threats of lawsuits. Then along came social media, and the genie was completely out of the bottle.
Aligning perceptions with reality
Noemi Pollack, CEO of Los Angeles-based The Pollack PR Marketing Group, helps clients navigate a brave new world where she says businesses must try to align their own perceptions of their quality with the perceptions held by consumers. Companies have become proactive about collecting feedback, she says, for two very different reasons.
"Hearing it from your customer could be a completely different story," Pollack told ConsumerAffairs. "But a second reason is social media. With social media people have a huge platform for complaints. Businesses learned they have to get there first, before all the complaints."
Pollack says it's a smart, protective strategy. Pre-empting the complaints before they go online limits damage. But she says just collecting surveys isn't enough. Companies have to actually act on the information. Otherwise, the damage will just get worse.
"There's a study showing 82% of consumers said they stopped doing business with a company because of poor customer service," Pollack said. "That's enormous."
Making businesses better
But on the flip side, if a company takes action to resolve a problem for a consumer, the payoff can be enormous as well. She cites data showing just a 15% increase in customer retention can boost a company's profits by 25% to 85%.
More companies are now aware of this metric and are more likely than in the past to quickly resolve a complaint a customer takes directly to the company, knowing a much wider audience awaits if the customer goes away unhappy.
Pollack says the overriding purpose of customer service today is to reduce the amount of negative comments on review sites and social media. It isn't just a matter of losing a customer, which is how companies might have looked at it in the past.
"These lost customers are not going to the competition necessarily, they're going to voice their complaint in public, and that's what a company has to avoid," Pollack said.
---