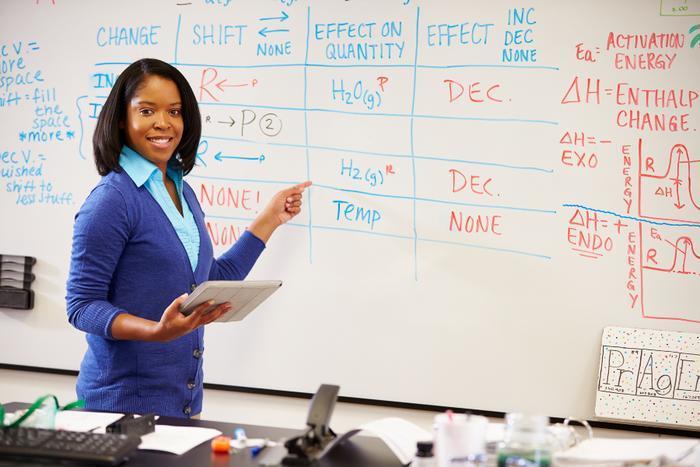 In education, STEM is hot. STEM stands for science, technology, engineering and math, and a major push is underway to encourage more students to pursue these fields.
The U.S. has enough arts majors, the reasoning goes. What the country needs is more smart young people trained in the ever-more-complex technical fields.
Apparently the emphasis has worked. The U.S. has seen an increase in students graduating in STEM fields.
Good luck getting a job
But there's just one problem. The overwhelming majority of STEM graduates are not working in STEM jobs. The U.S. Census Bureau has released a report showing that 74% of those who have a STEM-related bachelor's degree are not working in a STEM field.
"STEM graduates have relatively low unemployment, however these graduates are not necessarily employed in STEM occupations," said Liana Christin Landivar, a sociologist in the Census Bureau's Industry and Occupation Statistics Branch.
Those who are working in STEM fields tend to be men. The numbers show that about 86% of engineers and 74% of computer professionals are men.
Engineering
In fact, drilling deeper into the numbers reveals that studying computer science or engineering provides the best path to a STEM career.
According to the Census Bureau report, engineering and computer, math and statistics majors had the largest share of graduates going into a STEM field with about half employed in a STEM occupation.
Science majors, on the other hand, had fewer of their graduates employed in STEM. About 26% of physical science majors; 15% of biological, environmental and agricultural sciences majors; 10% of psychology majors; and 7% of social science majors were employed in STEM.
Efforts to draw more women to STEM careers have produced spotty results. Some 14% of engineers are women – the STEM field where they are most underrepresented. There are more women among mathematicians and statisticians, life scientists and social scientists, the report found.
STEM enhancement efforts
Groups like the STEM Education Coalition are among those encouraging STEM education. The group says it is trying to elevate STEM education as a national priority.
Part of that new emphasis is focusing on public education. The group says only 48% of eighth graders have science teachers who majored in science.
The federal government is also heavily promoting STEM education initiatives. The Department of Education is proposing a $110 million program for school districts, in partnership with colleges, to improve STEM teaching and learning.
For those students who are able to land a job in a STEM field, the payoff is significant. In the Census Bureau report engineering was the major with the highest average earnings – $92,000. That compares with just over $50,000 for arts majors.