---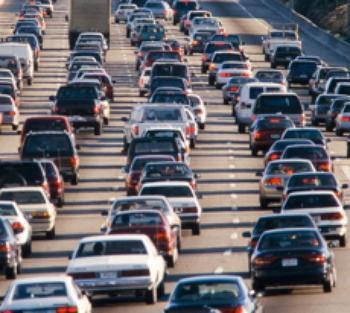 For a lot of Americans this Thanksgiving holiday, it'll be "over the river and through the woods," or some variation thereof.
Travel site TripAdvisor's annual Thanksgiving travel survey finds revealing that 39% plan to travel this year -- up seven percent from 2012. Of those heading out, 37% will take to the skies, while 57% will be on the road.
Thanksgiving spending
Forty-six percent of travelers plan to spend more on Thanksgiving travel this year than they did in 2012, while 44 percent anticipate spending about the same.
14% plan to spend more than $3,000

21% expect to pay $1,000-$2,999

23% are budgeting $500-$999
Shopping malls will be crowded along with roads and runways, with 45% of U.S. respondents saying they expect to take a Black Friday shopping trip -- up 12% from those that anticipated doing so in 2012.
"With a seven percent increase in those planning a Thanksgiving pilgrimage this year, it's clear Americans are hungry for the holiday," said Brooke Ferencsik, director of communications for TripAdvisor. "As more than a quarter of travelers plan to depart the day before Thanksgiving, travelers with flexible schedules will be best served leaving Tuesday or earlier."
Turkey Day travel stress
Seventy percent of those asked admit to being stressed by Thanksgiving travel. Top sources of frustration include congested roadways, crowded airports/long security lines and bad weather. To cut down as much as possible on the stress, 64% plan to travel during off-peak hours, but 27% say they'll be traveling on Wednesday -- the busiest day for Thanksgiving travel.
Eight percent of travelers say they'll try to relieve stress by paying for a a hotel or motel room rather than staying with family and friends, and 16% will have Thanksgiving dinner at a restaurant mainly to avoid cooking
Tapping technology
Fifty-seven percent of travelers plan to use a mobile device to help them with their Thanksgiving travel, with 85% of that group turning to a smartphone and 47% will utilizing their tablet.
The top five reasons travelers plan to utilize their devices:
Check the weather (70%)

Use navigation (51%)

Research restaurants (40%)

Check flight status (36%)

Check-in to a flight (35%)
Where we're going
The top U.S. cities travelers plan to visit:
New York City

Chicago

Washington, D.C.

Los Angeles

Boston / San Francisco (tie)
---