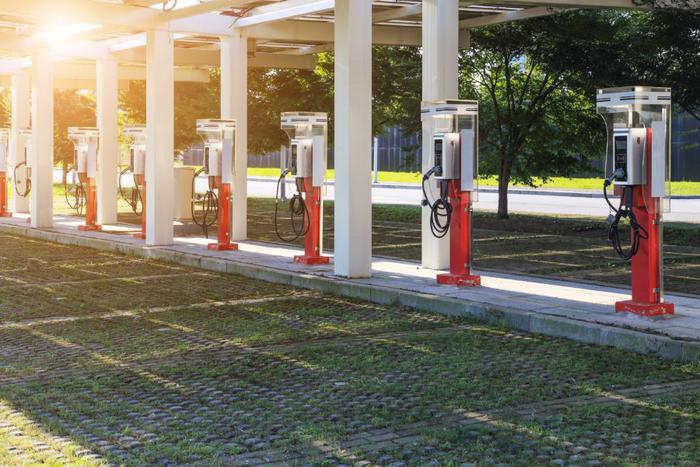 General Motors has teamed up with electric vehicle charging network EVgo to build nearly 2,700 new fast chargers in cities and suburbs across the U.S. Consumers will be able to access the new chargers over the next five years. 
The automaker said Friday that EVgo currently has 800 fast chargers on its network which serve "more than 200,000 customers" across 34 states. GM is planning to triple that number of chargers to serve even more customers and fuel the adoption of electric vehicles. 
GM said "highly visible areas" in 40 different metropolitan markets have been chosen as locations for the new fast chargers. Most will be able to charge at least four vehicles at the same time at rates of between 100kW to 350kW. 
"We need millions of EVs on the road to make a meaningful impact (on reducing emissions)," said GM Chief Executive Officer Mary Barra. "We know how important the charging ecosystem is for drivers, one that includes access to convenient and reliable public fast charging."
Increasing adoption of EVs
The partnership comes at a time of rapid expansion among makers of other fast-charging networks, like Tesla, which has 2,000 Supercharger stations worldwide. Volkswagen has 452 stations in the U.S. as part of its new Electrify America network. 
"Our relationship with EVgo will bolster the public fast charging network available to EV customers ahead of increased market demand and reinforce our commitment to an all-electric, zero-emissions future," Barra said.