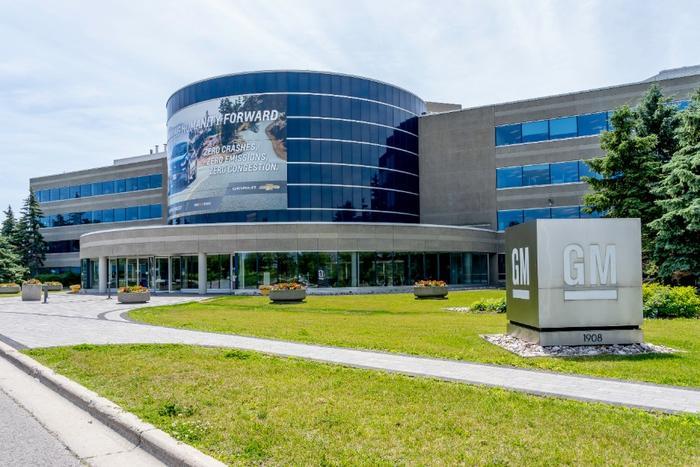 Under a new contract with the U.S. government, General Motors will make and deliver 30,000 ventilators to the Strategic National Stockpile by the end of August. Roughly 6,000 ventilators will go out by June 1.
The contract with the Department of Health and Human Services is worth $489.4 million, and it was made possible through the Defense Production Act. 
In a statement on Wednesday, HHS Secretary Alex Azar said the deal is part of the Trump administration's "all-of-America" strategy for fighting the pandemic and helping those who are sick.
"Invoking the Defense Production Act to secure ventilator production from GM and other companies is a part of President Trump's all-of-America approach to combating the coronavirus," Azar said. "By rating contracts under the DPA, HHS is helping manufacturers like GM get the supplies they need to produce ventilators as quickly as possible, while also ensuring that these ventilators are routed through the Strategic National Stockpile to where they're needed most." 
Company spokesman Jim Cain said GM intends to "fulfill the government contract and (has) the capacity to supply more if needed." To make the ventilators, GM will work with ventilator company Ventec Life Systems.
"GM and Ventec Life Systems are working with speed and urgency to arm front-line medical professionals with the critical care ventilators they need to treat seriously ill patients," the automaker said in a statement. 
Other automakers producing ventilators 
Ford announced last week that it will be making 50,000 ventilators over the next 100 days at a facility in Michigan. 
"The Ford and GE Healthcare teams, working creatively and tirelessly, have found a way to produce this vitally needed ventilator quickly and in meaningful numbers," Jim Hackett, Ford's president and CEO said in a statement. "By producing this ventilator in Michigan, in strong partnership with the UAW, we can help health care workers save lives, and that's our No. 1 priority."
Toyota has said it's "finalizing agreements to begin working with at least two companies that produce ventilators and respirators to help increase their capacity."
"We are eager to contribute our expertise and know-how in order to help quickly bring to market the medical supplies and equipment needed to combat the COVID crisis," said Ted Ogawa, incoming CEO, Toyota North America. "Our message to the medical equipment community is we are here to help, please utilize our expertise."