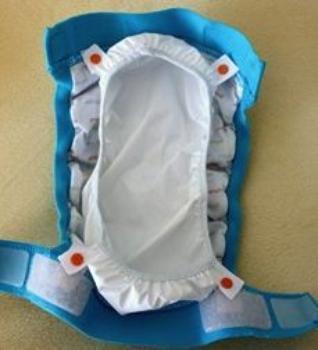 gDiapers is a Portland, Oregon, company that paints its diapers and baby wipes in a very green hue, but the Federal Trade Commission says the products aren't really as green as all that.
The company has agreed to settle charges that it made deceptive claims about its products' biodegradability, compostability, and other environmentally friendly attributes. 
gDiapers markets and sells the gDiapers diaper system, which includes a reusable outer shell (gPants) and disposable pad inner liners (gRefills), as well as baby wipes (gWipes).
According to the FTC's complaint, the company advertised both gRefills and gWipes as biodegradable and compostable. The company also claimed that gDiapers diapers were plastic-free, and that disposing of gRefills by flushing them down the toilet was environmentally beneficial.
"Whether they're buying diapers or dishwashers, consumers base their purchasing decisions on claims about a product's attributes," said Jessica Rich, Director of the Federal Trade Commission's Bureau of Consumer Protection. "And the claims for these diapers just didn't pass our smell test. Consumers can count on the FTC to make sure claims made by marketers are meeting the standards for truthfulness, accuracy, and substantiation."
The company says it has been working to resolve the complaints. 
"We have co-operated with the FTC for over a year to refine and further support our benefits, and made the necessary changes to our website and packaging last year," said

William F Brinton Ph.D. Director, Woods End Laboratories

. "Rest assured that our product and core benefits are unchanged – our disposable inserts are still cradle-to-cradle certified, flushable, biodegradable in home compost (wet ones only, in 70-150 days) and plastic free. In fact, as part of this process we have done additional testing requested by the FTC that further supports these benefits". 
"Woods End Laboratories, an internationally recognized, independent compost lab, and BPI certified to conduct compostability studies, went to great lengths to design and run a composting study in 2013 that addressed specifically the ambiguity of home composting compared to modern industrial-scale composting.  Based on these carefully documented tests, gDiapers disposable inserts composted well within the common expectation of 26 weeks," Brinton said. "
We stand behind the results of the test and support fully that gDiapers Disposable Inserts are home compostable (wet ones only)".
False claims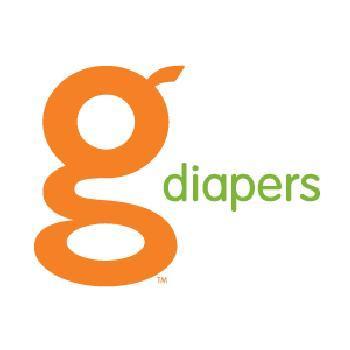 The FTC's complaint alleges that the company made false or misleading representations in marketing gRefills and gWipes as biodegradable. These representations include claims that: the products are "100% biodegradable" and "certified" biodegradable; gRefills and gWipes will biodegrade when tossed in the trash; gRefills will biodegrade when flushed; and gRefills offer an environmental benefit because they can be flushed.
In fact, the complaint alleges, gRefills and gWipes are not biodegradable because they do no completely break down and decompose into elements found in nature within one year after customary disposal, which is in the trash.
The complaint also alleges that the company has not obtained independent, third-party certification of biodegradability. Additionally, the complaint charges that gDiapers did not rely on adequate substantiation for its claims that gRefills and gWipes biodegrade when thrown away in the trash. The complaint also alleges that gRefills do not biodegrade when flushed, and that the company did not rely on, and could not substantiate, that gRefills offer an environmental benefit, because they can be flushed.
Next, the complaint alleges that gDiapers misled consumers when advertising gRefills and gWipes as compostable at home. According to the complaint, the company failed to adequately disclose that consumers cannot safely home compost gRefills and gWipes soiled with solid human waste.
Finally, the company advertised gDiapers as plastic free, positioning the product as one that would help consumers "end plastic diaper use." These claims, the complaint alleges, were deceptive, because the gPants component of the gDiapers system contains plastic.
The proposed order prohibits gDiapers from making biodegradable and compostable claims, unless the claims are true, not misleading, substantiated by competent and reliable scientific evidence, and meet specific requirements outlined in the FTC's revised Green Guides. Additionally, any claims that a disposable diaper or wipe is compostable must clearly and prominently disclose that the product cannot be composted if soiled with human waste.