---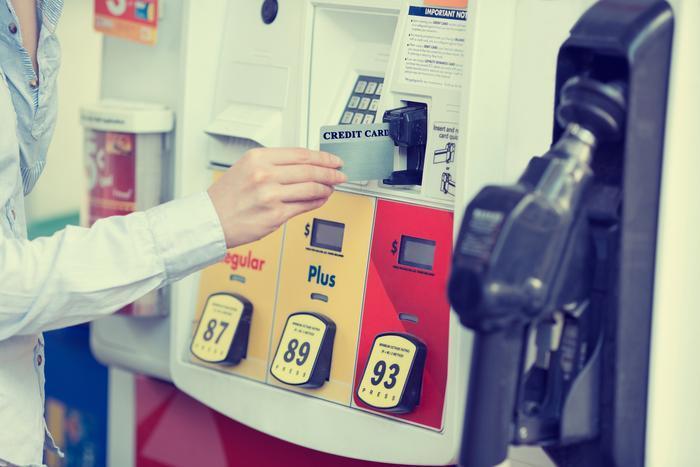 Gasoline prices in the U.S. are still lower than they have been in years but nonetheless are higher than they were a month ago. And in a handful of Midwestern states, sharply higher.
According to the AAA Fuel Gauge survey, the average price of self-serve regular in Indiana jumped 10 cents a gallon in 24 hours, from $2.16 a gallon to $2.26. In Michigan, the average price also jumped a dime a gallon, from $2.25 to $2.35 a gallon.
In Illinois, the increase is much less dramatic, rising from $2.35 a gallon to $2.38. But the average price of gasoline surged in Ohio, jumping from $2.19 a gallon to $2.29.
Patrick DeHaan, senior analyst at gas price monitoring site Gas Buddy, links the Great Lakes region price surge to refinery issues and the seasonal switch over to summer grade fuel and says the higher prices should be temporary.

Conspiracy theories
"Conspiracy theories abound with these seasonal refinery problems that always have a tendency to develop almost on schedule," DeHaan told ConsumerAffairs.
In the rest of the U.S., prices at the pump have been slowly coming down again after rising early in the year, as refineries reduced capacity for winter maintenance. In fact, AAA reports fuel prices rose 40 straight days before starting their descent.
The national average price of self-serve regular, according to AAA, is around $2.42 a gallon. AAA spokesman Michael Green says the seasonal hike in gasoline prices is being offset in part by the huge build in oil reserves and a falling price for crude.
"Crude oil prices declined by more than 10% last week due to abundant supplies, a stronger U.S. dollar, and the possibility of even more oil entering the market soon," Green writes in a AAA commentary. "Every $10 per barrel decline in the cost of crude oil can send gas prices down by nearly 25 cents per gallon."
West Coast price rise
West Coast gasoline prices have also started to come down a bit after that region suffered its own refinery issues, which sent prices at the pump sharply higher. In a highly unusual ranking, California has the highest average fuel cost in the nation – $3.37 a gallon – even higher than Hawaii, normally the highest in the U.S., because of taxes and transportation costs.
At the other end of the spectrum, motorists in the southeast are enjoying the lowest prices. South Carolina has the lowest average price – $2.13 a gallon.
Lower prices this summer
In some good news for consumers, DeHaan says those lower fuel prices will likely be the norm across the U.S., once refineries complete their maintenance and the switch over to the summer blend of gasoline.
"Summer time is looking good, like it will be best summer to hit the road in the last 5 years," DeHaan said.
---