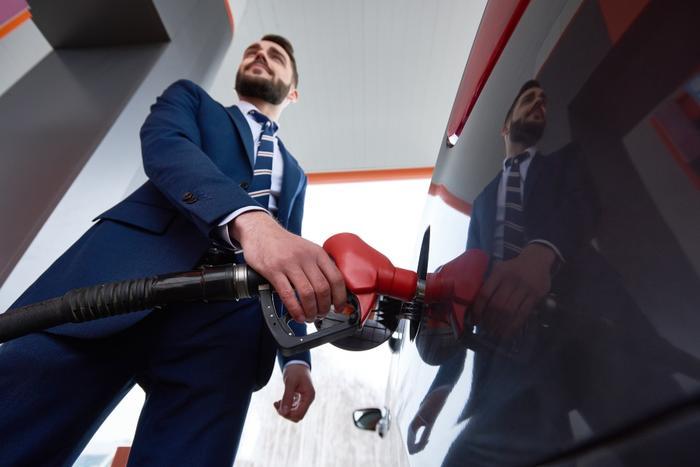 In spite of forecasts predicting falling gasoline prices into the end of summer, consumers in much of the nation saw little price movement over the last week. Prices were slightly higher in some states and slightly lower in others.
The AAA Fuel Gauge Survey shows the national average price of regular is $2.57 a gallon, about the same as it was a week ago. Prices are still seven cents lower than a month ago. The average price of premium gas is $3.16 a gallon, also unchanged from seven days ago. The average price of diesel fuel remains unchanged from last Friday, at $2.92 a gallon.
While fuel prices remain a lot lower than at this time a year ago, consumers appear to be driving more. The Energy Information Administration (EIA) reports gasoline demand increased by 336,000 barrels a day in the previous week. The increase in demand has cut total gasoline supplies by around 700,000 barrels.
But downward price pressure may resume. In a tweet this week, Patrick DeHaan, head of petroleum analysis at GasBuddy, said refineries should start delivering winter-grade gasoline in a week or so, replacing more expensive summer blends.
"EPA requires summer gasoline through Sept. 15, so winter gasoline could theoretically show up as soon as Sept. 16, but it'll usually take a couple of weeks to hit," he wrote.
Over the last week most states saw little to no change in fuel prices, but Ohio, Michigan, and Illinois were exceptions. Prices at the pump in those states showed bigger-than-average increases.
The states with the most expensive regular gas
These states currently have the highest prices for regular gas, according to the AAA Fuel Gauge Survey:
Hawaii ($3.66)

California ($3.62)

Washington ($3.19)

Nevada ($3.10)

Oregon ($3.04)

Alaska ($2.98)

Arizona ($2.82)

Utah ($2.77)

Idaho ($2.77)

Illinois ($2.74)
The states with the cheapest regular gas
The survey found these states currently have the lowest prices for regular gas:
Mississippi ($2.19)

Louisiana ($2.20)

Alabama ($2.22)

South Carolina ($2.23)

Arkansas ($2.24)

Tennessee ($2.27)

Missouri ($2.30)

Texas ($2.27)

Virginia ($2.28)

Oklahoma ($2.29)