---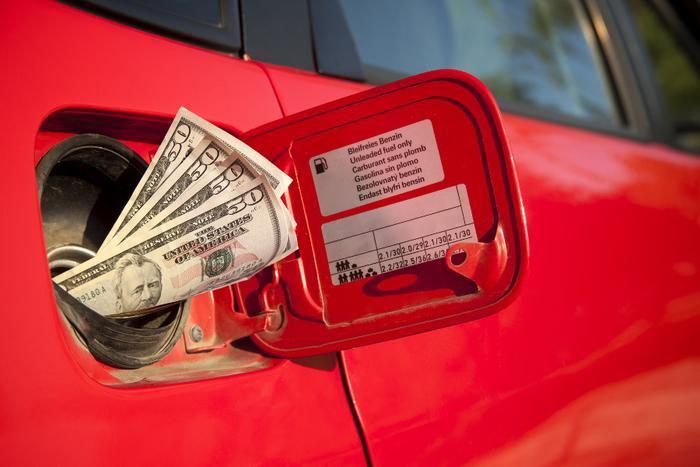 After flatlining for much of the early spring, gasoline prices have suddenly started moving higher, reflecting the change-over to summer blends of gasoline at the nation's refineries.
The AAA Fuel Gauge Survey shows the national average price of self-serve regular is about $2.39 a gallon, up six cents in the last week and nearly a dime in the last 30 days.
The national average of premium gasoline is nearly $2.90 a gallon, up over five cents in the last week and nearly eight cents in the last month.
AAA analysts say oil prices have come back into play in pushing gasoline prices higher. Geopolitical tensions in the Middle East sent crude oil prices sharply higher on world markets in the last week. Prices got another boost Monday when an oil field in Libya was shut down over the weekend because of civil strife.
Sweet spot for oil prices
Some analysts think U.S. production will keep oil prices from going much higher, with a trading range between $40 and $60 a barrel. At that level oil companies can be profitable, but gasoline prices for consumers would remain reasonable.
This week's rise in the national average gasoline price is largely attributable to a price spike in the Midwest region. AAA reports five Great Lakes and Central states experienced some of the nation's most significant gas price hikes in the past seven days.
In Michigan, the statewide average price jumped 12 cents a gallon. In Indiana, the average price gained 11 cents. Missouri, which normally has some of the cheapest gas in the country, saw the average price climb nine cents. In neighboring Illinois, the average price gained eight cents, and prices rose seven cents a gallon in Wisconsin.
Refinery issues
That's partly due to reduced output at Phillips 66's Wood River refinery in Illinois, which is still undergoing planned maintenance work. Adding to the reduced supply, BP's Whiting, Ind., refinery reported a minor issue on its second-largest crude distillation unit, which is affecting normal operations.
Gas prices on the West Coast remain some of the most expensive in the nation, but the good news for drivers there is prices barely moved higher in the last seven days. The cheapest states for gasoline are clustered in the Southeast, with the exceptions of Florida, Georgia, and South Carolina.
---