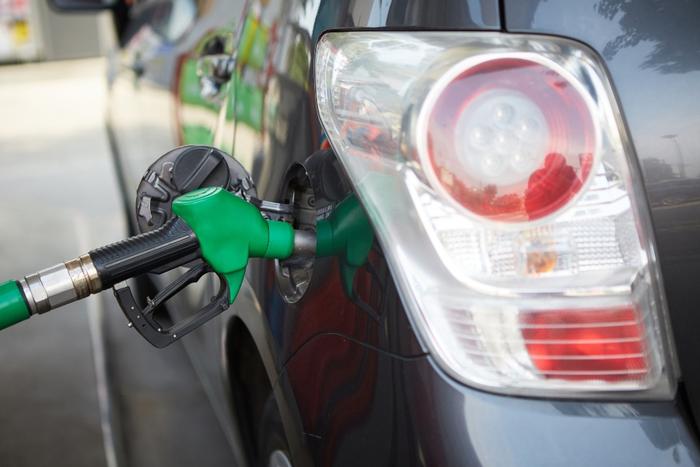 The recent rise in gasoline prices, sparked in part by an explosion and fire that shut down a Pennsylvania oil refinery last month, appears to have paused, at least for now.
The AAA Fuel Gauge Survey shows the national average price of regular gas is $2.77 a gallon, up two cents from a week ago. It's still 11 cents a gallon cheaper than one year ago.
The average price of premium gas is $3.32 a gallon, also the same as last week. The price of diesel fuel is also holding steady at last week's price of $3 a gallon.
The respite from rising fuel prices may not last. The Energy Information Administration (EIA) reports that demand is increasing while supplies are shrinking. Last week, total domestic stocks fell by 1.4 million barrels to 229.2 million barrels, below the supply level at this time last year.
"If stocks continue to decrease as demand remains robust, pump prices will likely remain higher," AAA said in its latest market update. 
Another factor that could affect the short term price of gasoline is a sharp rise in crude oil prices. Oil futures hit a seven-week high of over $60 a barrel Thursday as a tropical storm threatened rigs in the Gulf of Mexico. At the same time, tensions between Iran and Britain put upward pressure on Brent crude prices.
While gasoline prices have remained mostly stable over the last seven days, the average price in California, the most expensive state, has declined two cents a gallon. The average price in Mississippi, the cheapest state, is a penny higher than last Friday.
The states with the most expensive regular gas
These states currently have the highest prices for regular gas, according to the AAA Fuel Gauge Survey:
California ($3.75)

Hawaii ($3.65)

Washington ($3.34)

Nevada ($3.29)

Alaska ($3.22)

Oregon ($3.20)

Illinois ($3.05)

Idaho ($2.95)

Utah ($2.91)

Pennsylvania ($2.90)
The states with the cheapest regular gas
The survey found these states currently have the lowest prices for regular gas:
Mississippi ($2.36)

Alabama ($2.39)

Louisiana ($2.39)

Arkansas ($2.39)

South Carolina ($2.42)

Oklahoma ($2.45)

Missouri ($2.46)

Tennessee ($2.47)

Texas ($2.47)

Virginia ($2.47)