---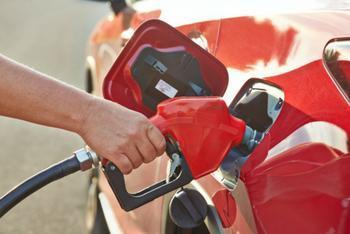 The pipeline leak in Alabama has been repaired and gasoline is flowing again, but some states in the Southeast are still feeling the effects of reduced supplies and higher prices.
Those rising prices have more or less offset the seasonal drop in prices elsewhere in the U.S., and the result is a remarkable stability in gasoline prices.
According to AAA, the national average price of regular gasoline is about $2.21 a gallon, within a penny of where it was the day before, a week ago, and even a month ago. A year ago, it was only seven cents a gallon more.
Prices are higher in the normally rock-bottom-priced Southeast, thanks to the leak in the Colonial pipeline in Alabama two weeks ago. Operations were restored last week. Analysts at AAA say it may take another week before prices return to normal.
But while prices are still higher than normal in Georgia, the Carolinas, and Virginia, drivers in 25 states are paying less at the pump week-over-week.
Below $2 a gallon
In fact, the average price is below $2 a gallon in five states; Texas, Arkansas, Mississippi, Louisiana, and New Jersey.
Meanwhile, the most expensive gasoline is found in states clustered in the West; Hawaii, California, Washington, Alaska, Oregon, and Nevada.
Drivers in four states are seeing gasoline prices go down from last week. They are paying three cents a gallon less in Wyoming, two cents less in Idaho and Utah, and a penny less in North Dakota.
Great Lakes volatility
The Great Lakes region remains the most volatile part of the country for fuel prices. Refinery issues can spike prices overnight and, as an added issue, the region is somewhat dependent on gasoline moved through the Colonial pipeline.
While gasoline prices have remained fairly stable over the last couple of weeks, the seasonal pattern is for gasoline costs to steadily decline into the end of the year. Despite the recent pipeline problems, AAA expects that pattern to hold.
The X-factor continues to be the price of crude oil, which has also remained steady lately, between $45 and $50. Analysts will be keeping an eye on OPEC's next meeting, where Saudi Arabia may finally agree to a production freeze, which would likely boost the cost of crude oil.
---