---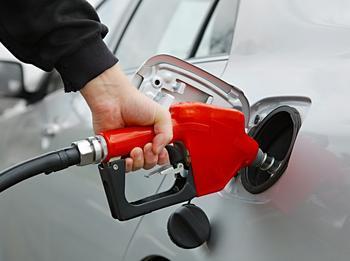 Thanks to rising oil prices and seasonal refinery slowdowns, the price of gasoline continues to steadily rise. It's now at a six month high, according to AAA.
Today's national average of $2.22 a gallon might seem high, compared to last month when it was $2.05. But compared to a year ago, when the pump price averaged $2.60 a gallon, it's still a bargain.
Will it stay that way? The next few weeks could be telling.
AAA says there are ample gasoline stockpiles and, despite its recent rise, oil is still selling below $50 a barrel. So AAA does not foresee a dramatic gasoline price increase that would catch consumers off guard.
North of $2 for 40 days
That said, the average price of self-serve regular has remained north of $2 a gallon for 40 straight days. Today's increase, though slight, caps an eight cent rise over the last seven days.
The oil price component of the recent rise in gas prices may have run its course, however. There are very few forecasts of oil advancing beyond the $50 a barrel mark anytime soon. In fact, some analysts have boldly predicted that oil prices will drop sharply again.
Part of the reason for that prediction emerged over the weekend, when it was revealed that OPEC producers are pumping more oil than ever, adding to the world supply. Russia has also increased its production.
That news comes on the heels of last week's report that U.S. oil stockpiles at Cushing, Okla., are also sharply higher.
Oil prices won't be a problem
If consumers continue to get hit with rising gasoline prices, oil prices should not be to blame. Even in the face of sharply rising demand, refineries should be able to get all the oil they need at relatively low prices.
Instead, if consumers face rising, rather than falling, gasoline prices over the summer and into the fall, it will almost certainly be tied to refinery issues. Regional bottlenecks, due to accidents or breakdowns, could result in price spikes here and there.
California remains the most expensive place to fill-up this week. The AAA Fuel Gauge Survey shows the statewide average is $2.80 a gallon, up another three cents in the last week. Hawaii, almost always the most expensive state for gasoline in the past, is seeing gas at the relative bargain price of $2.58 a gallon.
Oklahoma, meanwhile, is still enjoying a statewide average below the $2 a gallon mark – at $1.96. Three other states – Missouri, Texas and Kansas, are also below the $2 a gallon average.
---