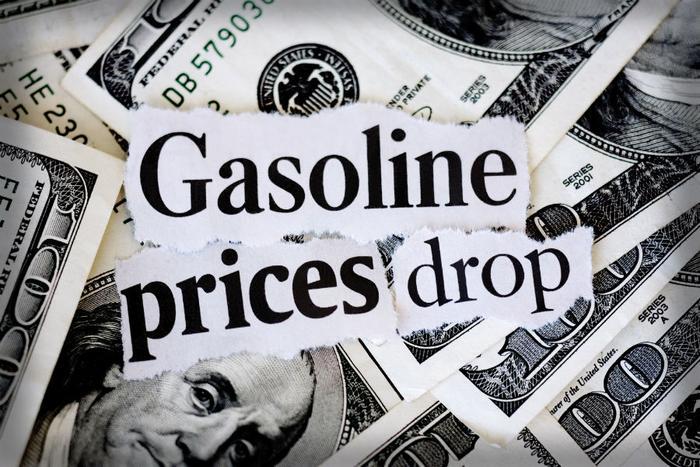 For consumers, the open road may beckon this summer as the price of gasoline continues to go down.
The AAA Fuel Gauge Survey shows the national average price of regular gas is $2.77 a gallon, down five cents a gallon since last Friday. It's 16 cents a gallon cheaper than at this time last year. The average price of premium is $3.35 a gallon, four cents cheaper than a week ago. The price of diesel fuel is $3.06 a gallon, two cents less than last week.
AAA issued its summer forecast on Thursday, predicting that the average price of regular would drop to $2.70 per gallon this summer. AAA's Fuel Price Survey found consumers don't think that price would be excessive. The survey showed the price at the pump would have to reach $3 a gallon before it would be considered too high.
Motorists in California, Hawaii, Washington, Alaska, Nevada, Oregon, Idaho, Utah, and Arizona are already paying in excess of that amount, although California saw the average price drop by seven cents. Jeanette Casselano, a AAA spokesperson, says filling up may feel less painful because the cost is significantly lower than last year.
"There is good news for consumers this summer – the highest prices of the year could be in the rearview mirror," she said.
On Thursday, GasBuddy's Patrick DeHaan reported that the lowest gas price in the nation was at a Sam's Club in La Marque, Texas -- $1.94 a gallon.
The states with the most expensive regular gas
These states currently have the highest prices for regular gas, according to the AAA Fuel Gauge Survey:
California ($3.91)

Hawaii ($3.64)

Washington ($3.49)

Alaska ($3.48)

Nevada ($3.46)

Oregon ($3.36)

Idaho ($3.17)

Utah ($3.15)

Arizona ($3.10)

Illinois ($2.94)
The states with the cheapest regular gas
The survey found these states currently have the lowest prices for regular gas:
Mississippi ($2.37)

Louisiana ($2.38)

Alabama ($2.38)

South Carolina ($2.40)

Arkansas ($2.43)

Texas ($2.45)

Oklahoma ($2.45)

Tennessee ($2.46)

Missouri ($2.51)

Virginia ($2.52)