---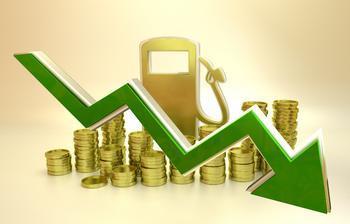 July is dead center in the summer driving season. Whether it's a quick trip to the beach or an extended road trip, it's when many families pack up and hit the road.
As such, gasoline demand normally rises in July, and so do gasoline prices. But this is not a normal July.
Even though prices have risen off their early-winter lows, they are well below seasonal norms and are headed still lower, at a time they usually peak. The AAA Fuel Gauge Survey shows the national average price of self-serve regular is $2.18 a gallon, its lowest level in July since 2004 and 55 cents less than a year ago.
Falling prices are attributed to abundant supplies in most areas of the country and soft crude oil costs.
Prices lowest in South Carolina
In areas of the southeast and southwest, gasoline prices are well below the $2 a gallon mark. In South Carolina, the state-wide average price is $1.86 a gallon. Tennessee, Alabama, and Missouri have an average price of $1.95 a gallon.
The western states remain the most expensive for gasoline, with California leading the way at an average pump price of $2.83. But there's a silver lining; last year, western gasoline prices were a lot higher.
California drivers are saving more than $1 per gallon on average compared to a year ago. Gasoline in Alaska is 82 cents cheaper. In Nevada, it costs 71 cents a gallon less to fill up.
Low prices for a while longer
Refineries are running more smoothly this summer, which has helped prices remain cheaper than a year ago. If those conditions remain, AAA predicts gasoline prices will stay relatively low for the rest of the summer.
The price of oil helps. Right now U.S. oil stockpiles are up about 13% year-over-year, while supplies of gasoline have increased to 240 million barrels, despite increased driving. The Department of Energy says that's the largest gasoline supply ever recorded in July.
---