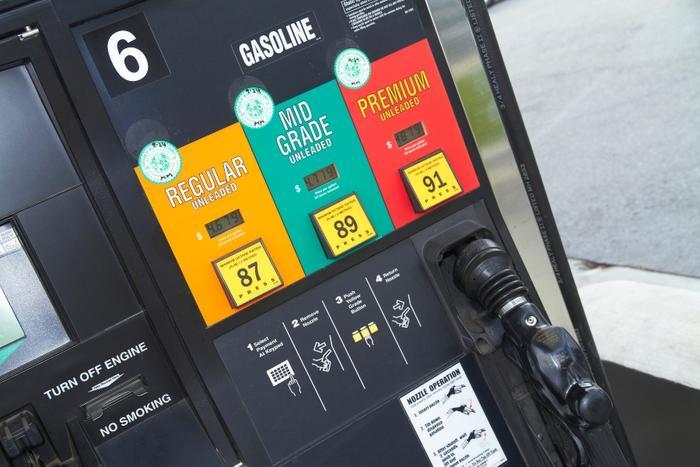 Gasoline prices drifted slightly lower during the week as winter-time demand remains weak and fuel supplies are growing.
The AAA Fuel Gauge Survey shows the national average price of regular gasoline is $2.53 a gallon, three cents lower than last Friday. The price is 28 cents a gallon higher than at this time a year ago. The average price of premium gas is $3.13 a gallon, down three cents in the last seven days. The average price of diesel fuel is $2.98 a gallon, two cents less than last week.
Crude oil prices have fallen since the start of the year, making it less costly for refineries to produce gasoline. At the same time, the Energy Information Administration (EIA) reports total U.S. gasoline supplies grew by 1.7 million barrels last week, bringing the total up to 260 million barrels.
Estimated gasoline demand grew slightly over the last week but remains lower than demand in January 2019. 
"Increased stocks and low demand have helped the national average to stabilize this week," AAA said in its latest market update. "As these trends continue, American motorists will likely continue to see lower pump prices."
Some states saw prices come down faster than others. The statewide average in Michigan is down another nine cents a gallon after falling 10 cents a gallon the week before. Elsewhere, most states saw modest declines in the price at the pump.
This week, only three states -- Hawaii, California, and Washington -- have average gas prices above $3 a gallon.
The states with the most expensive regular gas
These states currently have the highest prices for regular gas, according to the AAA Fuel Gauge Survey:
Hawaii ($3.66)

California ($3.52)

Washington ($3.11)

Nevada ($2.98)

Oregon ($2.98) 

Alaska ($2.96)

Arizona ($2.82)

Pennsylvania ($2.75)

New York ($2.70)

Utah ($2.61) 
The states with the cheapest regular gas
The survey found these states currently have the lowest prices for regular gas:
Missouri ($2.16)

Texas ($2.22)

Oklahoma ($2.24)

Mississippi ($2.24)

Arkansas ($2.25)

Kansas ($2.26)

Louisiana ($2.26)

South Carolina ($2.27)

Alabama ($2.30)

Tennessee ($2.31)