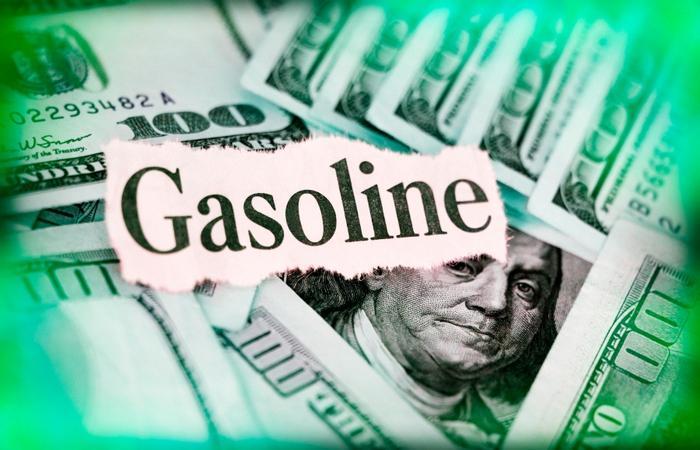 The price of gasoline reversed direction in the last week, falling slightly. One of the biggest declines took place in California, where the average price has finally fallen below $4 a gallon.
The AAA Fuel Gauge Survey shows the national average price of regular gas is $2.60 a gallon, down two cents from last Friday. It's only six cents less than at this time last year. The average price of premium is $3.21 a gallon, a penny less than last week. The average price of diesel fuel is $3.01 a gallon, the same as last week.
In California, the statewide average price of regular has fallen to $3.99 a gallon, the highest in the nation. But it's a lot lower than a month ago when the average price shot up to $4.17 a gallon due to supply bottlenecks.
Prices have been slow to fall because of heightened demand, but a growing stockpile of fuel last week is taking some of the pressure off prices. The Energy Information Administration (EIA) reports total domestic stocks of gasoline grew by 1.9 million barrels last week, bringing the current stock level to 219.1 million barrels. While it's an improvement, the total is 7.5 million barrels less than last year at this time.
"This growth in stock levels, amid robust demand, has helped to push prices down and will likely continue to do so if the trend continues," AAA said in its latest market update.
The states with the most expensive regular gas
These states currently have the highest prices for regular gas, according to the AAA Fuel Gauge Survey:
California ($3.99)

Hawaii ($3.66)

Washington ($3.40) 

Nevada ($3.37)

Oregon ($3.29) 

Alaska ($3.19)

Idaho ($2.99) 

Arizona ($2.94)

Utah ($2.92)

Colorado ($2.80)
The states with the cheapest regular gas
The survey found these states currently have the lowest prices for regular gas:
Louisiana ($2.21)

Mississippi ($2.22)

South Carolina ($2.27)

Missouri ($2.29)

Texas ($2.26)

Alabama ($2.27)

Arkansas ($2.30)

Virginia ($2.31)

Oklahoma ($2.31)

Tennessee ($2.33)