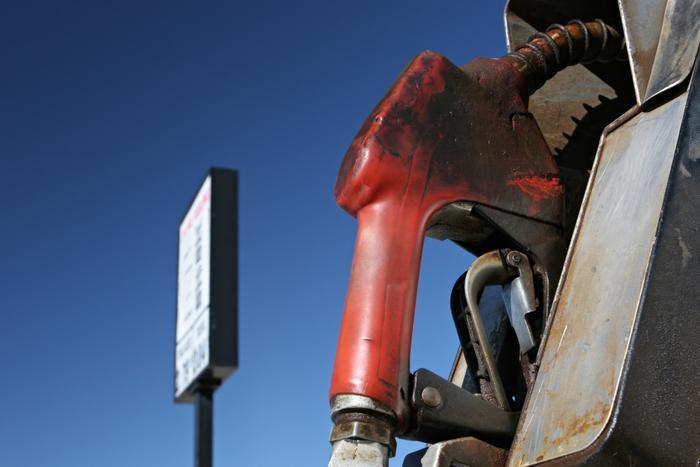 A steep drop in world oil prices is putting downward pressure on gasoline prices, giving motorists cheaper fuel prices as the summer driving season winds down.
The AAA Fuel Gauge Survey shows the national average price of regular has dropped to $2.67 a gallon, five cents lower than last Friday. That's 19 cents less than a year ago.
The average price of premium is $3.26  a gallon, three cents less than a week ago. The average price of diesel fuel, which has remained stable throughout the summer, is $2.97, a penny lower than last week.
In the short term, growing supplies of gasoline appear to be applying the most influence on gasoline prices. The Energy Information Administration (EIA) revealed that gasoline stocks grew by an astonishing 4.4 million barrels last week, as demand increased only slightly.
Going forward, Patrick DeHaan, head of petroleum analysis at GasBuddy, says falling oil prices are linked to the continuing U.S.-China trade battle. If trade tensions slow world economies, that will be felt at the gas pump.
"With such a slowdown, oil demand will also likely cave to the pressure, and that's why oil has plummeted," DeHaan told ConsumerAffairs. "I think we're in store for the national average gas price to drop to its lowest of the summer in just a few days time, with more substantial relief in the weeks ahead and into the fall as gasoline demand drops further and we switch back to cheaper winter gasoline."
DeHaan said it's possible that the national average could be 50 cents per gallon lower than the summer peak of $2.81 by Thanksgiving if the trade standoff goes on. Most states saw slight declines in gasoline prices over the last seven days. The drop in Illinois was among the largest, at 10 cents a gallon.
The states with the most expensive regular gas
These states currently have the highest prices for regular gas, according to the AAA Fuel Gauge Survey:
California ($3.65)

Hawaii ($3.65)

Washington ($3.27)

Nevada ($3.21)

Oregon ($3.12)

Alaska ($3.12)

Utah ($2.92)

Idaho ($2.88)

Illinois ($2.86)

Pennsylvania ($2.86)
The states with the cheapest regular gas
The survey found these states currently have the lowest prices for regular gas:
Louisiana ($2.31)

Mississippi ($2.32)

Alabama ($2.34)

Arkansas ($2.35)

South Carolina ($2.35)

Oklahoma ($2.40)

Tennessee ($2.41)

Texas ($2.42)

Missouri ($2.43)

Virginia ($2.44)