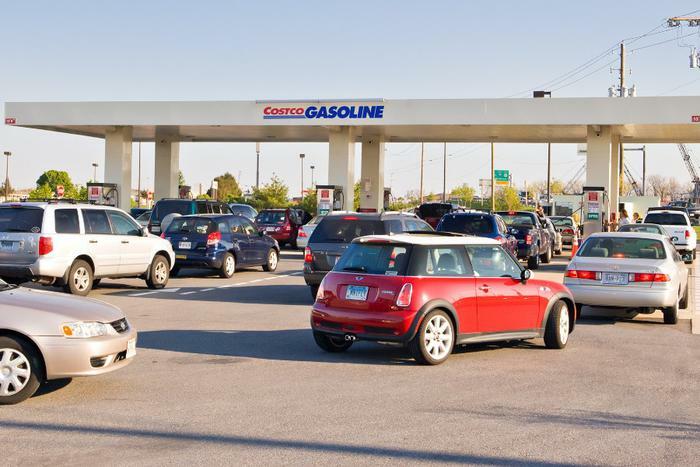 As the Colonial Pipeline shutdown stretches into a fifth day, gas stations all along the East Coast are running out of fuel as panicked motorists formed long lines. Prices are also moving higher.
The AAA Fuel Gauge Survey shows the national average price of regular has risen to $3 a gallon for the first time in seven years, eight cents higher than a week ago. In Georgia, one of the hardest-hit states, the average price has risen 18 cents a gallon in the last two days to $2.95 a gallon.
The Colonial Pipeline Company said it expects to resume operations by the end of the week but the interruption in supplies caused by a weekend cyberattack has created a situation at gas stations not seen since the late 1970s.
Patrick DeHaan, head of petroleum analysis at GasBuddy, was busy on Twitter Tuesday night keeping a running count: 30% of gas stations in metro Atlanta were out of fuel; 29% of Charlotte-area stations were on empty; 31% of Raleigh gas stations had no fuel.
Critical fuel artery to the East Coast
That's because the pipeline, originating on the Texas Gulf Coast, carries millions of gallons of gasoline each day across Louisiana, Mississippi, Alabama, Georgia, South Caroline, North Carolina, Virginia, Maryland, New Jersey, and New York, with stops along the way to offload fuel.
The pipeline was shut down last weekend after the operators discovered they had been the target of a ransomware attack. Company officials said the attack did not penetrate vital systems, but the pipeline was shut down out of an abundance of caution.
In a statement late Tuesday, the company said it continues to make progress to return the system to service, with additional laterals operating manually to deliver existing inventories to markets along the pipeline's route.
"Since our pipeline system was taken offline, working with our shippers, Colonial has delivered approximately 967,000 barrels to various delivery points along our system," the company said. "This includes delivery into the following markets: Atlanta, Ga., Belton and Spartanburg, S.C., Charlotte and Greensboro, N.C., Baltimore, Md., and Woodbury and Linden N.J."
Once operations resume, the company promises fuel will quickly begin flowing. It says it has taken delivery of 2 million barrels of gasoline from refineries that will begin moving through the pipeline as early as Friday.