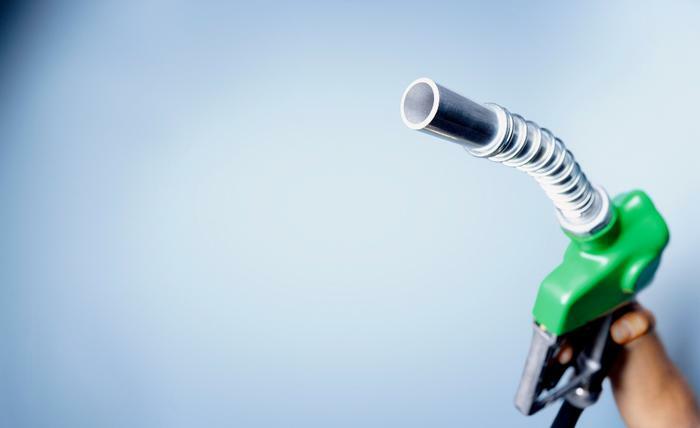 President Biden, who is concerned about the high cost of gasoline, asked OPEC this week to produce more oil. The White House was reacting to the current cost of gas, but at least prices didn't go any higher this week.
The AAA Fuel Gauge Survey shows that the national average price of regular gas is $3.18 a gallon, the highest in seven years but about the same as last week. Compared to last year, the average price is a dollar a gallon higher. The average price of premium gas is $3.81 a gallon, matching last week's average. The average price of diesel fuel is $3.29 a gallon, the same as last Friday.
The spread of the COVID-19 Delta variant has taken place at the same time that gas prices have leveled off, and the two may be related. The International Energy Agency this week cited the worsening of the pandemic this week as it downgraded its worldwide oil demand outlook.
Lower demand for oil could bring down its price and eventually affect gasoline prices, but not unless consumer demand for gas also declines with the spread of the virus. So far, there's little evidence of that.
Patrick DeHaan, head of petroleum analysis at GasBuddy, reported on Thursday that Sunday through Wednesday gas demand this week was the highest so far this year.
The states with the most expensive gas
These states currently have the highest prices for regular gas, according to the AAA Fuel Gauge Survey:
California ($4.39)

Hawaii ($4.09)

Nevada ($4.05)

Washington ($3.88) 

Utah ($3.86)

Idaho ($3.81)

Oregon ($3.77) 

Alaska ($3.68) 

Colorado ($3.64)  

Wyoming ($3.58)
The states with the cheapest regular gas
The survey found that these states currently have the lowest prices for regular gas:
Mississippi ($2.79)

Louisiana ($2.83)

Texas ($2.85) 

Alabama ($2.85)

Missouri ($2.87)

Arkansas ($2.88)

Tennessee ($2.88)

South Carolina ($2.89)

Oklahoma ($2.89)

North Carolina ($2.93)