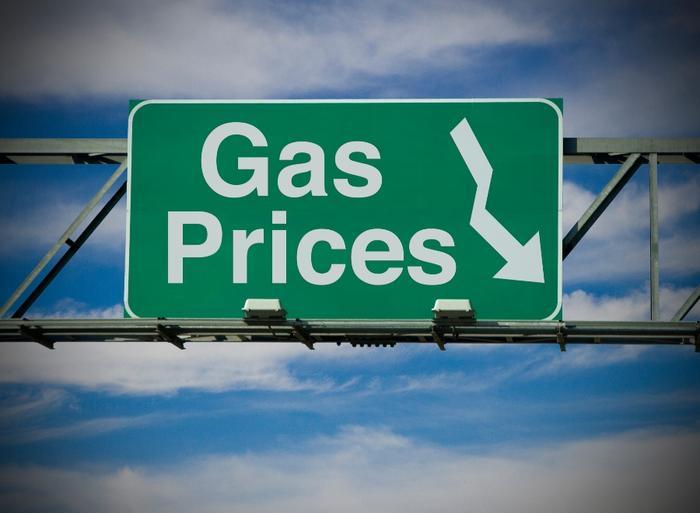 Gasoline prices have plunged in the last week as oil prices fell to financial crisis levels and coronavirus fears limited travel.
The AAA Fuel Gauge Survey shows the national average price of regular gasoline is $2.17 a gallon, down from $2.30 just seven days ago. The average price of premium gas is $2.83 a gallon, 11 cents a gallon cheaper than a week ago. The average price of diesel fuel dropped another seven cents a gallon during the seek, to $2.70 a gallon.
In some states, the plunge has been nothing short of breathtaking. Kentucky, Michigan, Ohio, Wisconsin, and Indiana -- not known for low fuel prices  -- are among the 10 states with the lowest gas prices in the nation, displacing Alabama, Louisiana, and Virginia. AAA says two-thirds of all states experienced a double-digit drop in gas prices in the last week.
Oklahoma has the lowest average price this week at $1.80 a gallon, but Patrick DeHaan, head of petroleum analysis at GasBuddy, has found it even cheaper.
"99 CENTS IS HERE," DeHaan tweeted on Thursday. "Just got off the phone to verify, but a BP station in London, Ky., has dropped its price to 99 CENTS PER GALLON."
"AAA expects gas prices to continue trending cheaper, with the high likelihood of the national average hitting $2/gallon before the end of March," said AAA's spokesperson Jeanette Casselano.
The states with the most expensive regular gas
These states currently have the highest prices for regular gas, according to the AAA Fuel Gauge Survey:
Hawaii ($3.51)

California ($3.28)

Washington ($2.96)

Oregon ($2.97 

Alaska ($2.81)

Nevada ($2.78)

Arizona ($2.63)

Idaho ($2.51)

Utah ($2.46)

New York ($2.45) 
The states with the cheapest regular gas
The survey found these states currently have the lowest prices for regular gas:
Oklahoma ($1.80)

Ohio ($1.85)

Indiana ($1.88)

Texas ($1.91)

Kentucky ($1.91)

Mississippi ($1.91)

Missouri ($1.91)

South Carolina ($1.92)

Michigan ($1.93)

Wisconsin ($1.94)