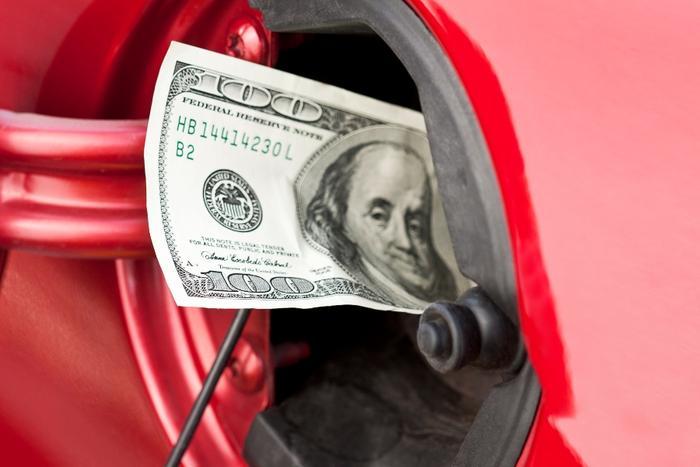 The surge in the price of gasoline, which began last week, picked up speed over the weekend. The AAA national average price of regular today is $4.06 a gallon, the highest level since just before the financial crisis in 2008.
Today's average price is 45 cents a gallon more than last Monday, and it's 62 cents a gallon more than the average price a month ago. That means someone filling up with 15 gallons today is paying nearly $10 more per fill-up than in early February.
'No place where prices might not be affected'
The impact on consumers in the coming weeks is likely to extend far beyond the cost of filling a gas tank, according to economist Joel Naroff, of Naroff Economics. Rising fuel costs will weigh on an already over-burdened supply chain, making it more costly to deliver food to supermarkets and consumer products to big-box stores. At some point, those higher costs are likely to be passed along to consumers.
"There is almost no place where prices might not be affected," Naroff told ConsumerAffairs. "The obvious are energy and food, given Russia's importance as an energy exporter and Ukraine's importance in supplying grain to Europe.  In a global economy, a shortage in one part of the world leads to rising demand in others and the price shock is spread across the world."
Naroff says there are also secondary and tertiary effects that will result in higher prices across a broad spectrum. He says consumers should prepare for higher prices from businesses that aren't that affected by global events. 
"For the first time in decades, firms have pricing power and they know how to use it," he said. "It is not just firms that are directly or even indirectly affected by energy and food prices. Every firm sees it can raise prices and get away with it because so many other firms are raising prices, so they do it also. It is likely to get uglier and more widespread before it gets better."
No sanctions yet on Russian oil
Fuel prices are surging because oil prices have skyrocketed in response to the Russian invasion of Ukraine. But Troy Vincent, a Senior Market Analyst at DTN, a data, analytics, and technology company, notes that the sanctions the West has imposed on Russia don't yet include its vast oil exports. 
"Even though sanctioning Russian energy exports would be one of last resort given that it's the most globally devastating sanction option, as the risk of doing business with Russia rises, so do oil prices," Vincent recently told ConsumerAffairs. "Even without outright sanctions on oil and gas exports, already many global oil buyers are avoiding cargoes of Russian oils as these trades become increasingly scrutinized and avoided by creditors, insurers, and shippers."
Meanwhile, the record-high average price of gasoline could be breached as early as Tuesday, energy experts say. The AAA average has moved between six cents and 10 cents a gallon per day. Another similar move would put the average price of gas just over the $4.11 per gallon mark recorded in July 2008, which as of the moment is the record high.