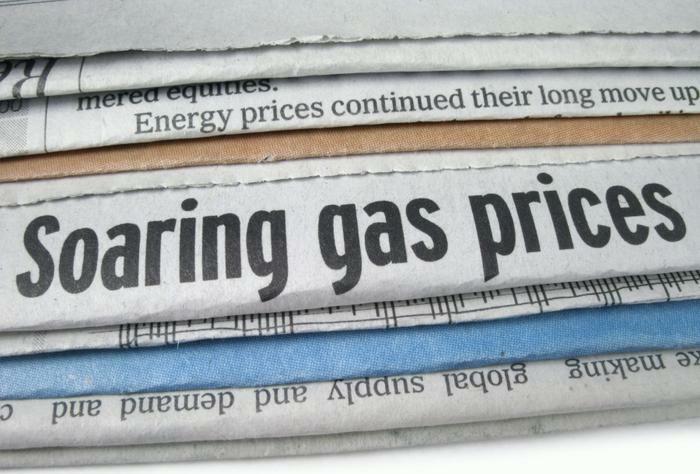 Whether you drive an SUV or a big rig, the last week has been painful when it was time to fill up. The price of gasoline and diesel fuel continued to rise.
AAA's daily fuel price survey shows that the national average price of regular gas is $4.28 a gallon, 12 cents a gallon higher since last Friday. The average price of premium gas is $4.92 a gallon, 10 cents higher than a week ago. 
But it's the price of diesel fuel that is the most stunning, reaching another record high. Today, the national average price is $5.51 a gallon, an increase of 76 cents per gallon since last week and $3.13 higher than a year ago.
Truckers in the Northeast are paying a lot more. The average price of diesel in New York, where there is a shortage, is $6.25 a gallon, an increase of 83 cents a gallon in just the last seven days.
While the average gas price is rising at a more moderate pace, some states have experienced wild price swings in the last week. The statewide average price of regular is up 30 cents a gallon in Michigan, 19 cents in Ohio, 15 cents in Illinois, 12 cents in Wisconsin, and 11 cents in Texas.
The Senate Judiciary Committee Thursday approved the so-called "NOPEC" bill, which if passed would allow the U.S. to sue OPEC for antitrust and monopolistic behavior. In a tweet, Patrick DeHaan, head of petroleum analysis at GasBuddy, predicted such a law would result in even higher fuel prices.
While oil companies don't set oil prices, they are benefitting from the rise in prices. This week, both Shell and BP reported near-record earnings.
States with the most expensive gas
These states currently have the highest prices for regular gas, according to AAA:
California ($5.76)  

Hawaii ($5.27)     

Nevada ($5.10)

Washington ($4.75)  

Oregon ($4.73)   

Alaska ($4.68)   

Arizona ($4.59) 

Illinois ($4.54)    

Utah($4.51)

Idaho ($4.46)   
States with the cheapest gas
AAA reports that these states currently have the lowest prices for regular gas:
Georgia ($3.76) 

South Carolina ($3.81) 

Arkansas ($3.84)  

Mississippi ($3.84) 

Missouri ($3.85)    

Oklahoma ($3.85) 

Kansas ($3.86)   

Texas ($3.90)     

Louisiana ($3.91)  

Minnesota ($3.92)