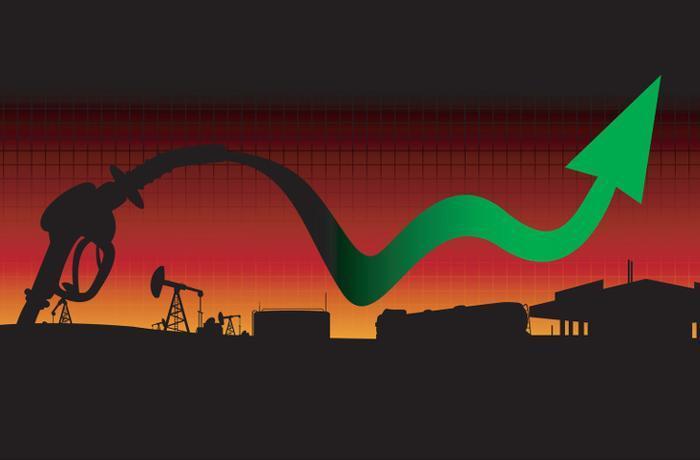 Gasoline prices have surged in the last week, propelled by the annual switch-over to summer grade fuel, strong demand, and a sharp rise in oil prices.
The price of crude oil rose above $68 a barrel on Wednesday for the first time since 2015, when OPEC flooded the market with oil to drive down prices in a bid to take marketshare from U.S. shale oil producers. Rising crude prices have increased costs for oil refineries at precisely the time they are producing more expensive summer blends.
The AAA Fuel Gauge Survey shows the average price of regular gasoline is $2.73 a gallon, up seven cents in the last week, and 19 cents higher than last month. The national average price of gas is at its highest level since the summer of 2015.
There is a wide disparity in what motorists are paying at the pump. The lowest statewide average is found in Missouri, Arkansas, and Kansas, at $2.48 a gallon. The most expensive gas is in Hawaii, at $3.57 a gallon, but California is close behind, at $3.55.
$5 per gallon gas is back
Patrick DeHaan, petroleum analyst at GasBuddy, reports gas prices have exceeded $5 a gallon at two stations in Essex, Calif. He attributes much of the surge in gas prices to a spike in demand.
The U.S. Energy Information Administration report for the week ending April 13 shows gasoline demand surged to 9.86 million barrels a day, well ahead of the normal start of the summer driving season.
AAA reports that demand level is at the highest mid-April rate on record and the highest so far this year. The group speculates the increase is likely the result of more drivers hitting the road as warmer weather starts to spreads across the country.
At the same time, U.S. oil refineries are upping their exports to other nations. According to AAA, total U.S. gasoline production grew to 10.2 million barrels a day last week, production rates usually found during the peak summer months.