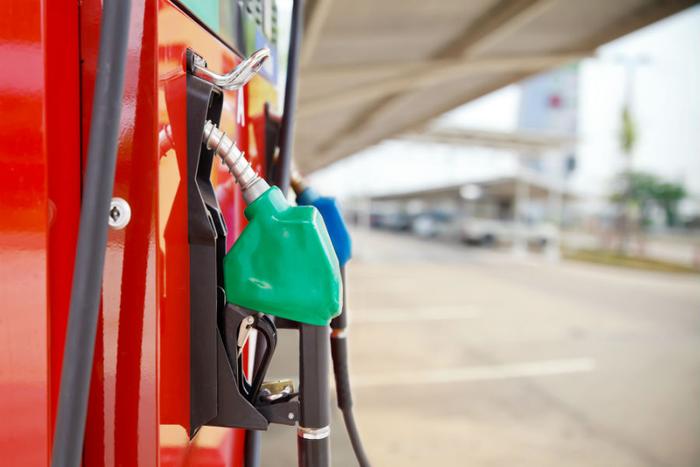 The summer driving season may be over, but demand for gasoline is still high, keeping prices at the pump higher than they would normally be.
The AAA Fuel Gauge Survey shows the national average price of regular gasoline is $2.85 a gallon, two cents higher than last week. But that's a penny lower than early August, when millions of consumers were hitting the road for vacations.
The average price of premium is $3.39 a gallon, a penny higher than last Friday. The average cost of diesel fuel is up two cents in the last week.
Prices have remained stubbornly high due to unusually high demand for this late in the season. The Energy Information Administration (EIA) reports demand hit a record high 9.8 million barrels for the week ending August 24.
However, the EIA reported Thursday that gasoline supplies rose 1.8 million barrels last week, which AAA says should soon provide some relief. Oil prices also retreated this week as supplies increased.
"With summer in the rearview mirror, demand is expected to significantly drop off in the coming weeks which means motorists can expect to see gas prices steadily decline," said Jeanette Casselano, AAA spokesperson. "AAA expects the national average to hit $2.70 or less this fall."
The states with the most expensive regular gas
The following states currently have the most expensive regular gas prices on average, according to the AAA Fuel Gauge Survey.
Hawaii ($3.78)

California ($3.62)

Washington ($3.39)

Alaska ($3.32)

Idaho ($3.23)

Oregon ($3.26)

Nevada ($3.19)

Utah ($3.17)

Pennsylvania ($3.06)

Connecticut ($3.04)
The states with the cheapest regular gas
These states currently have the lowest prices for regular gas, the survey found.
Alabama ($2.53)

Mississippi ($2.54)

Arkansas ($2.57)

South Carolina ($2.58) 

Louisiana ($2.59)

Tennessee ($2.59)

Virginia ($2.60)

Texas ($2.61)

Missouri ($2.62)

Oklahoma ($2.64)