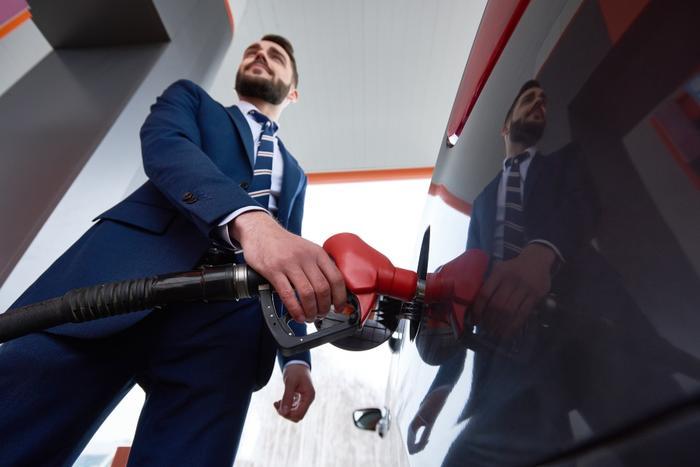 The price of gasoline continues to fall across most the the U.S. as growing supplies create more competition.
The AAA Fuel Gauge Survey shows the national average price of regular gasoline has fallen to $2.63 a gallon, five cents lower than last Friday. It's down 16 cents in the last month. The average price of premium gras is $3.22 a gallon, down four cents in the last week. The average price of diesel fuel is $2.95, two cents lower in the last week.
Prices fell last week despite a huge increase in demand, suggesting motorists are driving more as the vacation season winds down. The latest report from the Energy Information Administration (EIA) shows demand for gasoline hit a new all-time high of 9.93 million barrels a day for the week ending August 9.
In fact, demand grew by nearly 300,000 barrels a day to hit the highest level recorded by EIA since it began recording that data in 1991. Demand is nearly 400,000 barrels a day higher than at this time last year.
"If demand increases amid falling stock levels in the week ahead, American motorists could see pump prices increase moderately ahead of Labor Day," AAA said in its latest market update.
The states with the most expensive regular gas
These states currently have the highest prices for regular gas, according to the AAA Fuel Gauge Survey:
Hawaii ($3.65)

California ($3.60)

Washington ($3.24)

Nevada ($3.18)

Oregon ($3.09)

Alaska ($3.06)

Utah ($2.90)

Idaho ($2.86)

New York ($2.83)

Illinois ($2.82)
The states with the cheapest regular gas
The survey found these states currently have the lowest prices for regular gas:
Louisiana ($2.25)

Mississippi ($2.27)

South Carolina ($2.29)

Alabama ($2.30)

Arkansas ($2.30)

Oklahoma ($2.34)

Tennessee ($2.35)

Texas ($2.37)

Missouri ($2.37)

Kansas ($2.39)