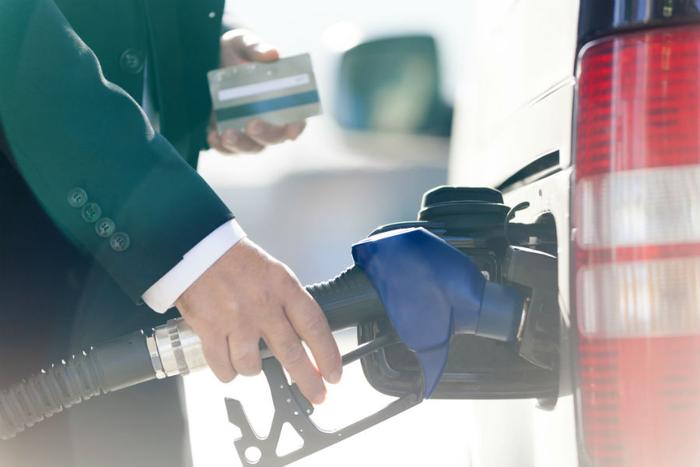 Consumers continue to enjoy lower gasoline prices, but the rate of decline has slowed from the last couple of weeks and appears to have stalled.
The AAA Fuel Gauge Survey shows the national average price of regular gas is $2.24 a gallon, just a penny lower than last Friday. It's 27 cents cheaper than a year ago. The average price of premium is $2.83 a gallon, down two cents from last week. The average price of diesel fuel is $2.94, four cents less than seven days ago.
The week's biggest declines came in states with the highest prices at the pump. California replaced Hawaii as the state with the highest statewide average gas price. At the same time, some of the states with the lowest prices saw their statewide averages actually go up. Prices in Oklahoma and South Carolina are both up a penny per gallon over last week.
Ordinarily, that might signal prices have reached a bottom, but a report from the Energy Information Administration (EIA) raises the possibility that prices could slide further in the weeks ahead.
The report shows U.S. supplies of gasoline surged by 8.1 million barrels last week, meaning the U.S. has nearly 11 million barrels more of motor fuel than at this time last year. According to AAA, consumers are buying less gas than forecasted. If that trend continues, AAA predicts motorists could see even lower prices at the pump throughout the winter.
The states with the most expensive regular gas
These states currently have the highest prices for regular gas, according to the AAA Fuel Gauge Survey:
California ($3.29)
Hawaii ($3.28)
Washington ($3.01)
Alaska ($2.98)
Oregon ($2.89)
Nevada ($2.91)
Arizona ($2.61)
Connecticut ($2.56)
New York ($2.56)
Utah ($2.52)
The states with the cheapest regular gas
The survey found these states currently have the lowest prices for regular gas:
Missouri ($1.86)
Alabama ($1.90)
Oklahoma ($1.92)
Mississippi ($1.92)
Texas ($1.92)
Louisiana ($1.92)
South Carolina ($1.93)
Kansas ($1.96)
Tennessee ($1.97)
Ohio ($1.97)