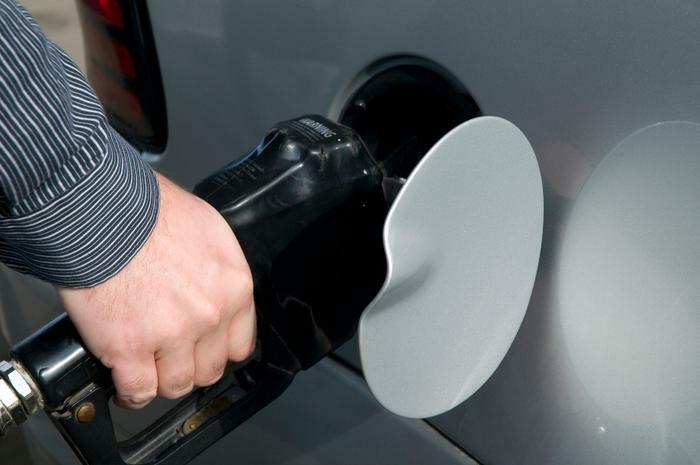 Motorists are seeing lower gasoline prices just about everywhere, as concern about a winter COVID-19 flare-up has brought down oil prices. Six states now have average gas prices below $3 a gallon.
AAA's daily gas price survey shows that the national average price of regular gas is $3.33 a gallon, four cents lower than a week ago. It's about nine cents a gallon less than a month ago. The average price of premium gas is $3.97 a gallon, down from $4.01 last Friday. The average price of diesel fuel is $3.60, down three cents from last week.
This week, the U.S. Energy Information Administration (EIA) issued a forecast for 2022 and predicted that gasoline prices would fall below $3 a gallon in the first quarter of the year. A handful of states are already there.
Oklahoma, Texas, Arkansas, Missouri, Kansas, and Mississippi have statewide averages below the $3 a gallon level. California still has the highest gas prices in the country, but the statewide average fell this week for the first time in months. South Carolina and Wisconsin saw the biggest price declines this week, as the statewide average in both states declined by seven cents a gallon.
"Consumers may be catching a break at the pump right now, but it's not for a very good reason," said Andrew Gross, AAA's spokesperson. "A potential COVID-19 induced economic slowdown hurts everyone and could prompt OPEC to slash production if oil prices drop too low."
States with the most expensive gas
These states currently have the highest prices for regular gas, according to AAA:
California ($4.68)   

Hawaii ($4.34)  

Nevada ($3.90)   

Washington ($3.86) 

Oregon ($3.78) 

Arizona ($3.76)      

Alaska ($3.70) 

Idaho ($3.64)

Utah ($3.60)      

Pennsylvania ($3.56)
States with the cheapest gas
AAA reports that these states currently have the lowest prices for regular gas:
Oklahoma ($2.91)  

Texas ($2.92)  

Arkansas ($2.96)  

Missouri ($2.96)  

 Kansas ($2.98) 

Mississippi ($2.99)

Kentucky ($3.00) 

 South Carolina ($3.01)  

Wisconsin ($3.02) 

Tennessee ($3.04)