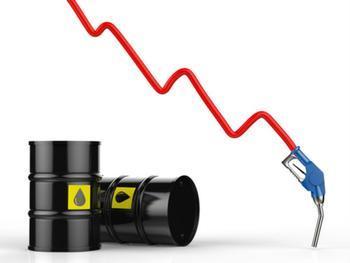 Consumers may find it easier to pay their holiday shopping bills in January because they'll be spending less for gasoline.
The AAA Fuel Gauge Survey shows the national average price of regular gasoline is $2.29 a gallon, down seven cents a gallon from last Friday. The price marks a 2018 low. The average price of premium gas is six cents lower than a week ago, at $2.89 a gallon. The average price of diesel fuel is $3.01 a gallon, down four cents from last week.
Nine of the 10 lowest-priced states have an average gas price below $2 a gallon. AAA reports that in 83 of the last 90 days, the national average price of fuel has gone down. However, that trend might not last.
"All eyes are on OPEC to kick off the year," said Jeanette Casselano, a AAA spokesperson. "Many are waiting to see if they stick to their promise to cut crude production by 1.2-million b/d and if the proposed cuts will be enough to restore balance to the market."
If OPEC cuts production, it could increase the price of oil, which has dropped to its lowest point in more than three years. Lower oil prices reduce costs for refiners, and the savings eventually get passed along to consumers.
Patrick DeHaan, head of petroleum analysis at GasBuddy, reports that 32 percent of the states have gas prices below $2 a gallon. He says 1 percent are selling gas below $1.75 a gallon.
The states with the most expensive regular gas
These states currently have the highest prices for regular gas, according to the AAA Fuel Gauge Survey:
Hawaii ($3.40)
California ($3.38)
Washington ($3.13)
Alaska ($3.06)
Nevada ($2.95)
Oregon ($2.90)
Arizona ($2.68)
Utah ($2.63)
Connecticut ($2.64)
New York ($2.64)
The states with the cheapest regular gas
The survey found these states currently have the lowest prices for regular gas:
Missouri ($1.87)
Oklahoma ($1.95)
South Carolina ($1.96)
Alabama ($1.97)
Texas ($1.97)
Mississippi ($1.97)
Louisiana ($1.98)
Kansas ($1.98)
Iowa ($2.00)