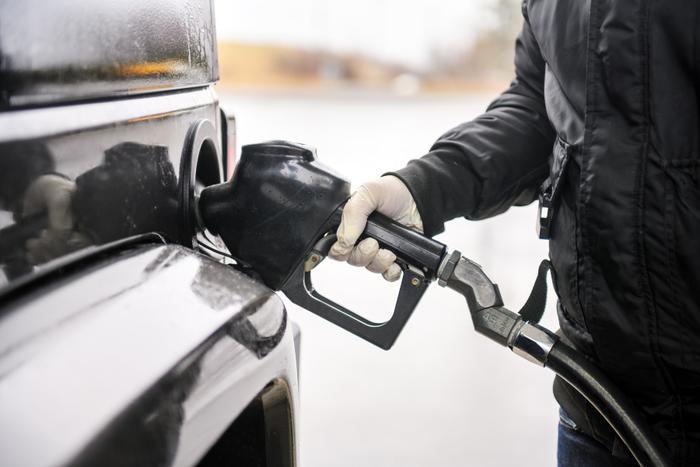 The rise in oil prices that sent gas prices higher two weeks ago was offset this week by a continued drop in demand. More cars remained parked as health officials urged Americans to spend more time at home to stem the deadly rise in coronavirus (COVID-19) cases.
The AAA Fuel Gauge Survey shows that the national average price of regular gas is $2.15 a gallon, a penny more than last Friday. Prices are four cents higher than a month ago. The average price of premium gas is $2.77 a gallon, the same as last week. The average price of diesel fuel rose two cents a gallon to $2.45 a gallon.
Oil prices have begun to rise in recent weeks in response to optimism about vaccines that could end the pandemic by mid-2021. But the lack of demand has kept prices at the pump in check. At the beginning of the week, AAA reported that gasoline demand was down 8 million barrels a day. GasBuddy reported that demand was slightly higher than the week before, but it's running 12 percent below 2019.
Though prices have risen over the last four weeks, 16 states still have average prices below $2 a gallon. One year ago, the average price was 42 cents a gallon higher than today.
The states with the most expensive gas
These states currently have the highest prices for regular gas, according to the AAA Fuel Gauge Survey:
Hawaii ($3.28)

California ($3.18)

Washington ($2.75)

Oregon ($2.58)

Nevada ($2.58)

Pennsylvania ($2.53)

Alaska ($2.50)

Maryland ($2.34)

New Jersey ($2.28)

Idaho ($2.26)
The states with the cheapest regular gas
The survey found these states currently have the lowest prices for regular gas:
Missouri ($1.84)

Mississippi ($1.84)

Texas ($1.85)

Oklahoma ($1.87)

Louisiana ($1.88)

Arkansas ($1.90)

Alabama ($1.91)

Tennessee ($1.91)

South Carolina ($1.92)

Wisconsin ($1.94)