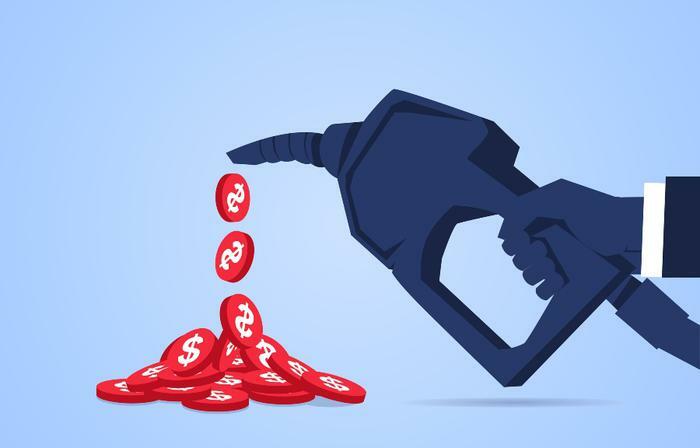 Geopolitical tensions between Russia and Ukraine are keeping oil prices rising, and that, in turn, is keeping gas prices elevated.
AAA's daily gasoline survey shows that the national average price of regular gas is $3.34 a gallon, another two cents a gallon higher than last Friday. The average price has increased by that amount in each of the last four weeks. The average price of premium gas is $3.98 a gallon, three cents higher than last week. The average price of diesel fuel is $3.69 a gallon, another five cents a gallon higher than a week ago.
With refineries' switch to summer-grade blends not too many weeks away and potential demand increasing, chances are good that the price increases won't end anytime soon. U.S. energy officials say the rise of Omicron variant cases has kept gasoline demand in check, but demand should increase as cases decline.
In the last week, the statewide average price of regular gas rose five cents a gallon in Missouri and South Carolina. It was up four cents in Hawaii and Kansas. Meanwhile, drivers in Tennessee saw prices at the pump decline by an average of four cents a gallon.
States with the most expensive gas
These states currently have the highest prices for regular gas, according to AAA:
California ($4.63)   

Hawaii ($4.38)    

Washington ($3.95)  

Oregon ($3.93)   

Nevada ($3.79)   

Alaska ($3.78)   

Arizona ($3.56)      

Idaho ($3.53)

Pennsylvania ($3.52)

New York ($3.51)    
States with the cheapest gas
AAA reports that these states currently have the lowest prices for regular gas:
Texas ($3.00)   

Mississippi ($2.99)

Arkansas ($3.00)   

Kentucky ($2.99)  

Oklahoma ($3.02)    

Missouri ($3.05)    

Alabama ($3.04)  

South Carolina ($3.07)   

Kansas ($3.07)      

Tennessee ($2.99)