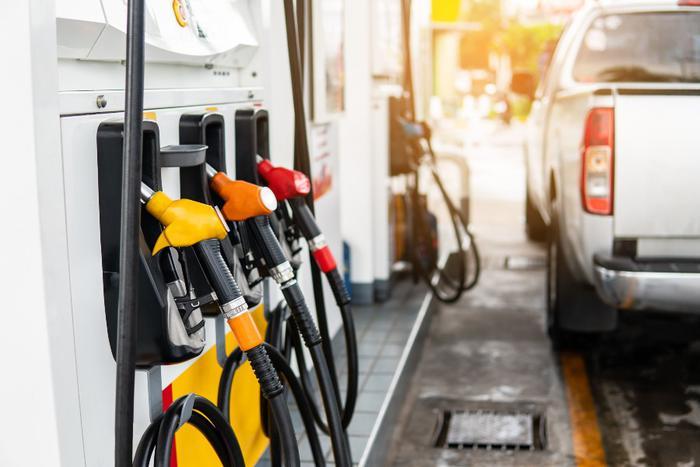 Gasoline prices remained fairly stable during the end-of-the-year holidays as oil prices found a sweet spot and demand continued to fall.
The AAA Fuel Gauge Survey shows the national average price of regular gasoline is $2.30 a gallon, up five cents in the last week but 30 cents lower than at this time a year ago.
The average price of premium gas is $2.89 a gallon, four cents higher than last Friday. The average price of diesel fuel is $2.58 a gallon, two cents more than last week.
Oil prices ticked slightly higher this week on rising optimism that the end of the coronavirus (COVID-19) pandemic is in sight. U.S. gasoline demand, as recorded by the Energy Information Administration (EIA), was at the lowest level for the last week of December since 1998 – at 8.1 million barrels a day.
"Holiday road travel was down at least 25 percent," said Jeanette Casselano McGee, AAA spokesperson. "With fewer people on the road, the majority of states saw little change at the pump from the last week of 2020 to the first few days of 2021."
Casselano says where gas prices go from here will largely depend on the price of crude oil and when demand for fuel begins to pick up again. She said AAA expects that as the vaccine becomes more widely available and states loosen travel restrictions, Americans will begin to see prices follow normal season patterns.
For all of 2020, AAA says the national average price of regular was $2.17 a gallon, the lowest since 2016.
The states with the most expensive gas
These states currently have the highest prices for regular gas, according to the AAA Fuel Gauge Survey:
Hawaii ($3.29)

California ($3.26)

Washington ($2.76)

Nevada ($2.63)

Oregon ($2.62)

Pennsylvania ($2.59)

Alaska ($2.52)

Illinois ($2.43)

New York ($2.35)

New Jersey ($2.22)
The states with the cheapest regular gas
The survey found these states currently have the lowest prices for regular gas:
Mississippi ($1.96)

Texas ($1.98)

Missouri ($1.99)

Louisiana ($1.99)

Oklahoma ($2.01)

Arkansas ($2.02)

Kansas ($2.04)

Alabama ($2.05)

Tennessee ($2.09)

South Carolina ($2.07)