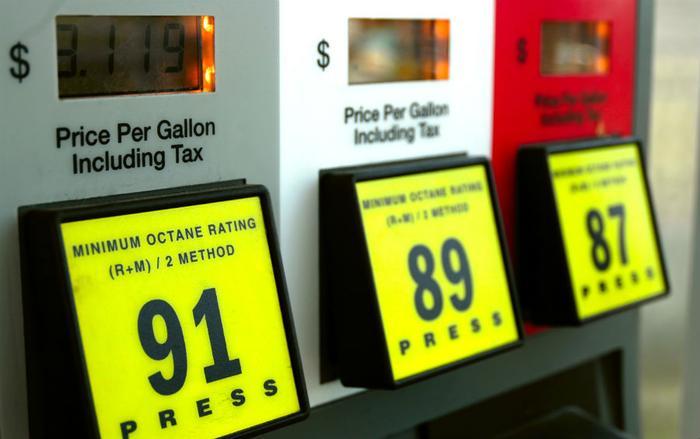 As summer begins to fade into the rearview mirror, gasoline prices have leveled off, even though oil prices have begun to rise again.
AAA's daily check on prices shows the national average price of regular gas is $3.19 a gallon, just 1 cent higher than last Friday. It's about a dollar a gallon more than a year ago, when the pandemic had cut into demand.
The average price of premium gas is $3.81 a gallon, a penny higher than a week ago. The average price of diesel fuel is $3.30 a gallon, also 1 cent higher than last week.
The recovery from Hurricane Ida along the Gulf Coast has been slow. AAA reports refinery utilization is down by about 10%, reducing fuel supplies. Gasoline stock levels were down by 7.2 million barrels at the start of the week.
Even though prices are stable at the national level, they appear to be moving higher in parts of the Midwest. In Ohio, the average price of regular has jumped 10 cents a gallon in the last week. It's 6 cents a gallon higher in Indiana.
"Timing is everything, and while supplies have tightened due to the slow recovery after Hurricane Ida, this is also the point when gas demand starts its seasonal decline," said Jeanette McGee, a AAA spokesperson. "While there may be some price fluctuation, we expect most motorists to see stability at the pump."
States with the most expensive gas
These states currently have the highest prices for regular gas, according to AAA:
California ($4.39)

Hawaii ($4.07)

Nevada ($3.96)

Washington ($3.87) 

Utah ($3.78)

Idaho ($3.77)

Oregon ($3.75) 

Alaska ($3.69) 

Colorado ($3.58)  

Wyoming ($3.55)
States with the cheapest gas
AAA reports these states currently have the lowest prices for regular gas:
Texas ($2.81) 

Mississippi ($2.81)

Missouri ($2.85)

Arkansas ($2.85)

Alabama ($2.86)

Oklahoma ($2.86) 

Tennessee ($2.89)

Louisiana ($2.90)

Kansas ($2.92)

South Carolina ($2.92)