---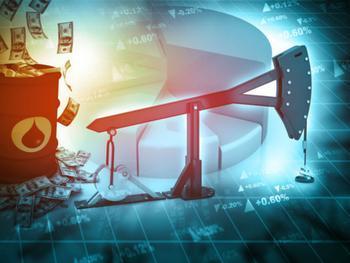 Gasoline prices are still relatively low but are rising nationwide, at a time when they are normally headed lower.
This week, prices in the Midwest have moved sharply higher, outpacing the increases in the rest of the country. In fact, some of the nation's most expensive states for gasoline have actually seen prices at the pump go down.
The AAA Fuel Gauge Survey shows the national average price for self-serve regular is $2.25 a gallon, up only three cents in the last week but 12 cents more than a month ago. Last year at this time, the national average price was just under $2 a gallon.
Sharp rise in the Midwest
In the Midwest, Michigan is seeing the largest increase in prices at the pump, with the statewide average rising nine cents a gallon, to $2.38, since yesterday. Patrick DeHaan, senior petroleum analyst at Gasbuddy, Tweeted that a plunge in temperatures caused problems at the Exxon Mobil refinery near Joliet, Ill., sending spot gasoline prices higher in the region, particularly in Chicago.
The current statewide average price of gasoline in Illinois is $2.36 a gallon, up nine cents from a week ago.
As for the rest of the country, the rising price of oil is mostly responsible for the unseasonable rise in prices at the pump. There is still a glut of oil on the world market, but AAA reports oil prices are rising on speculators' expectation that OPEC's recent agreement curtailing production will reduce supplies in the future.
Falling prices on the West Coast
Motorists on the West Coast still pay some of the highest fuel prices in the nation. Hawaii, which is always the most expensive, leads at $2.95 a gallon. But elsewhere, western consumers have seen prices actually come down in recent days.
Motorists in Idaho are paying 18 cents a gallon less this week while prices have dropped eight cents a gallon in Nevada.
One reason for this is a surge in West Coast refinery output. The Energy Information Administration reports gasoline production in the region reached a one-month high of 1.6 million barrels a day, and inventories remain at a 15-week high.
The nation's cheapest fuel is still found in the South and Southeast. Arkansas, Oklahoma, South Carolina, Mississippi, Texas, Alabama, and Tennessee all have statewide averages of $2.05 a gallon or less.
---