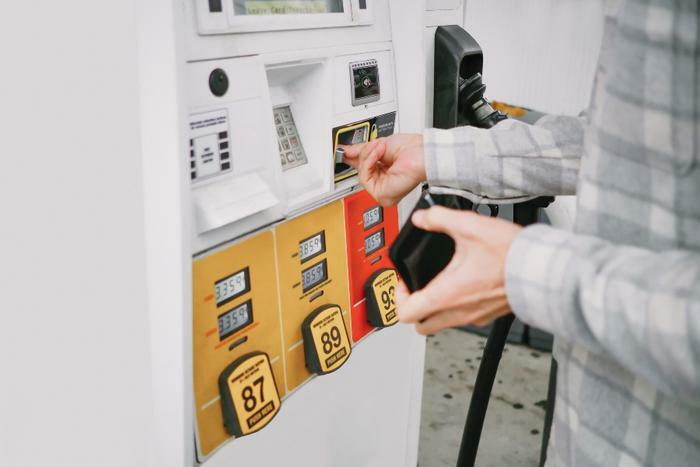 Outside of a couple of states, motorists saw little change in gasoline prices this week. But the trends don't look promising for the future.
The AAA daily survey of gasoline prices shows that the national average price of regular rose two cents a gallon this week to $3.32 a gallon, nearly the same as a month ago. The average price of premium gas is $3.95 a gallon, a penny more than seven days ago. Diesel fuel showed the biggest one-week move, rising five cents a gallon to $3.65.
The relatively stable gas prices come amid a backdrop of steadily rising oil prices. Gasoline demand has been stable, but Patrick DeHaan, head of petroleum analysis at GasBuddy, tweeted this week that there are signs that demand could be about to take off.
"Going to be interesting to see this week's EIA (Energy Information Administration) implied gasoline demand number given that last Friday saw a big 10%+ surge in demand vs prior week according to GasBuddy data," he wrote on Thursday.
Oklahoma motorists saw one of the week's biggest fuel price increases, with the statewide average gas price rising seven cents a gallon. The average price was up four cents a gallon in Arkansas but down four cents in Ohio.
States with the most expensive gas
These states currently have the highest prices for regular gas, according to AAA:
California ($4.65)   

Hawaii ($4.34)  

Washington ($3.96)  

Oregon ($3.92)   

Nevada ($3.81)   

Alaska ($3.78)   

Arizona ($3.57)      

Idaho ($3.54)

Pennsylvania ($3.52)

New York ($3.48)    
States with the cheapest gas
AAA reports that these states currently have the lowest prices for regular gas:
Texas ($2.96)   

Mississippi ($2.96)

Arkansas ($2.97)   

Kentucky ($2.98)  

Oklahoma ($3.00)    

Missouri ($3.00)  

Alabama ($3.01) 

South Carolina ($3.02)

Kansas ($3.03)

Tennessee ($3.03)