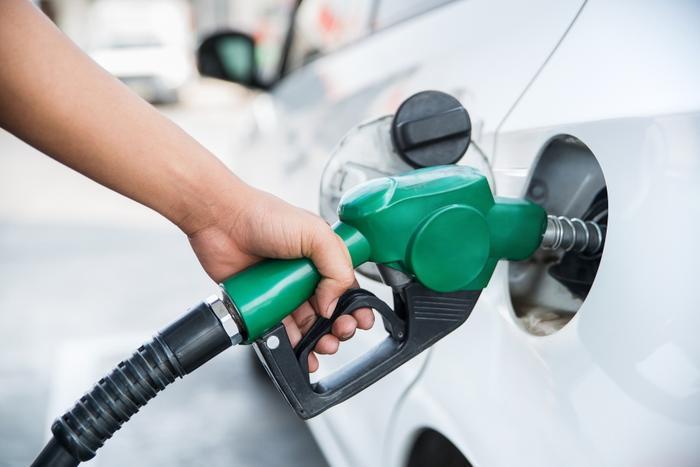 Gasoline prices were mostly flat for most of the week in most states, but an increase in demand at midweek is pushing prices at the pump slightly higher.
The AAA Fuel Gauge Survey shows that the national average price of regular gas is $2.13 a gallon, two cents more than last Friday. But in the last four weeks, the average price has dropped five cents. The average price of premium gas is $2.74 a gallon, also a penny higher on the week. The average price of diesel fuel is $2.38 a gallon, up from $2.36 last week.
Across the nation, prices were fairly stable over the last week, rising or falling by a penny a gallon in most states. South Carolina, where the price rose six cents a gallon, and Pennsylvania, which experienced a three cents a gallon increase, were outliers.
Fuel demand has been uneven lately, but it rose at midweek. Patrick DeHaan, head of petroleum analysis at GasBuddy, tweeted that demand on Wednesday was up 2.6 percent, according to Pay with GasBuddy data.
Demand could creep higher with the Thanksgiving holiday coming up. Despite health officials' pleas to the public not to gather with family and friends and risk the spread of the coronavirus, a Cars.com survey suggests that many people will, in fact, travel over the holiday.
The survey found that 47 percent of Americans said they plan to travel during the Thanksgiving holiday, the overwhelming majority by car. A year ago, 68 percent of Americans said they planned to hit the road.
Despite the predicted uptick in travel over the holiday period, AAA still expects demand to weaken as we reach the end of the year. The spike in coronavirus (COVID-19) cases is causing some states to place new restrictions on travel.
The states with the most expensive gas
These states currently have the highest prices for regular gas, according to the AAA Fuel Gauge Survey:
Hawaii ($3.26)

California ($3.17)

Washington ($2.77)

Nevada ($2.59)

Oregon ($2.56)

Alaska ($2.50)

Pennsylvania ($2.47)

Utah ($2.32)

Idaho ($2.30)

Illinois ($2.24)
The states with the cheapest regular gas
The survey found these states currently have the lowest prices for regular gas:
Missouri ($1.77)

Mississippi ($1.80)

Texas ($1.81)

Oklahoma ($1.81)

Arkansas ($1.83)

Louisiana ($1.85)

Alabama ($1.86)

Tennessee ($1.87)

Kansas ($1.88)

South Carolina ($1.88)