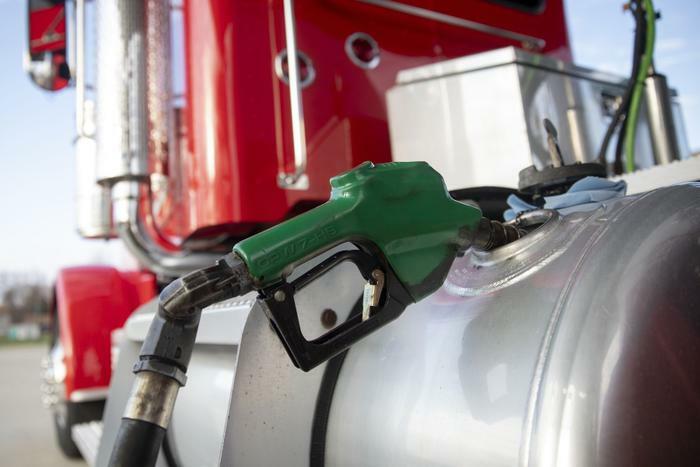 Consumers are buying less gasoline, and supplies are increasing. Normally, that results in lower prices at the pump; instead, prices are continuing to rise.
The AAA Fuel Gauge Survey puts the national average price of regular gas at $2.45 a gallon, three cents higher than last week. That's 19 cents a gallon more than motorists paid a month ago. The average price of premium gas is $3.03 a gallon, also three cents higher than seven days ago. The average price of diesel fuel is $2.66 a gallon, two cents more than last week.
Consumers continued to pay more at the pump this week despite the fact that there was a big one-week drop in demand and gasoline supplies rose by more than 2 million barrels. But crude oil prices continue to rise as traders bet demand will increase as the coronavirus (COVID-19) vaccines become more widespread.
Over the past year or so, motorists have paid significantly less for gasoline when compared to 12 months earlier. That gap has now disappeared. The average price today is the same as it was a year ago.
"For nearly a year, motorists have been saving 53 cents a gallon, on average, when filling up their gas tanks. That extra pocket change is quickly going to dwindle thanks to rising crude oil prices that have made for more expensive pump prices," said Jeanette Casselano McGee, AAA's spokesperson.
Ten states already have more expensive gas prices compared to a year ago, including Delaware, where the average price of regular is 23 cents more than a year ago, just before the pandemic.
The states with the most expensive gas
These states currently have the highest prices for regular gas, according to the AAA Fuel Gauge Survey:
California ($3.43)

Hawaii ($3.34)

Washington ($2.85)

Nevada ($2.77)

Pennsylvania ($2.73)

Oregon ($2.72)

Alaska ($2.63)

Illinois ($2.59)

New Jersey ($2.57)

New York ($2.53)
The states with the cheapest regular gas
The survey found these states currently have the lowest prices for regular gas:
Mississippi ($2.12)

Oklahoma ($2.17)

Texas ($2.15)

Missouri ($2.15)

Louisiana ($2.18)

Arkansas ($2.20)

Alabama ($2.20)

South Carolina ($2.20)

Kansas ($2.21)

Tennessee ($2.22)