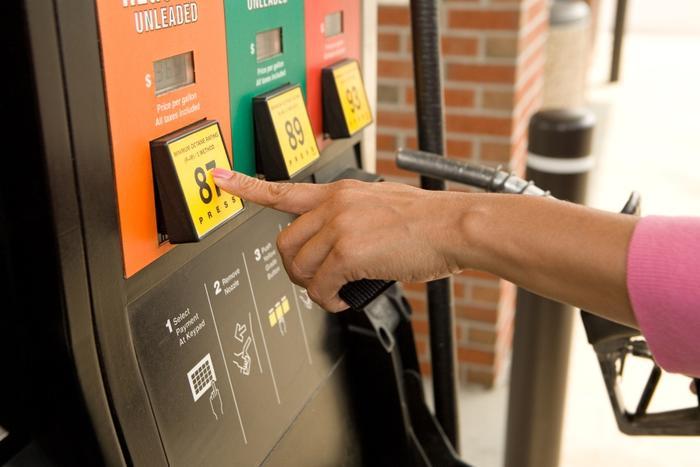 Americans simply aren't driving as much as they used to, and entering the fall months when refineries are switching over to winter gasoline blends, gas prices have continued to drift lower in many states.
The AAA Fuel Gauge Survey shows the national average price of regular gas is $2.19 a gallon, a penny more than last week but a penny less than two weeks ago. The price is still 47 cents a gallon less than this time last year.
The average price of premium gas is $2.80 a gallon up from $2.79 last Friday. The average price of diesel fuel is $2.40 a gallon, the same as a week ago.
Gasoline demand remains seasonally low. In the last week, it totaled 8.39 million barrels a day, according to the U.S. Energy Information Administration (EIA). That's nearly a half-million barrels a day less than what consumers were using a year ago.
Even the spate of Gulf Coast storms hasn't done much to impact prices at the pump. Patrick DeHaan, head of petroleum analysis at GasBuddy, tweeted at midweek that CITGO's Lake Charles, La., refinery is not expected to return to full operation until mid to late October.
"They're in no rush with weak demand," he wrote.
Prices were mostly stable across the country. Delaware and Florida saw the average pump price fall three cents a gallon while prices rose three cents a gallon in Illinois.
The states with the most expensive gas
These states currently have the highest prices for regular gas, according to the AAA Fuel Gauge Survey:
Hawaii ($3.24)

California ($3.22)

Washington ($2.81)

Nevada ($2.65)

Oregon ($2.63)

Alaska ($2.53)

Pennsylvania ($2.50)

Utah ($2.43)

Idaho ($2.43)

Illinois ($2.33)
The states with the cheapest regular gas
The survey found these states currently have the lowest prices for regular gas:
Mississippi ($1.84)

Texas ($1.87)

Arkansas ($1.88)

Louisiana ($1.88)

Missouri ($1.88)

Alabama ($1.90)

Oklahoma ($1.90)

South Carolina ($1.94)

Tennessee ($1.93)

Kansas ($1.97)