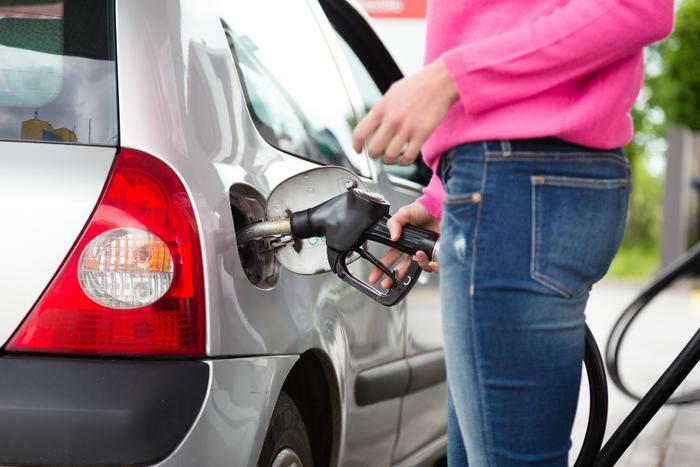 When the leaves begin to turn and kids head back to school, motorists can usually look forward to declining prices at the gas pump. But it's not happening this year.
AAA's daily gas price monitor shows that the national average price of regular gas is $3.19 a gallon, the same as last Friday. That's close to its summertime high. The average price of premium gas is $3.81 a gallon, also not budging from last week's price. The average price of diesel fuel is up three cents a gallon from last week's price of $3.30.
Normally, prices begin to decline during the fall months. That's usually because demand is lower and refineries have begun to switch over to cheaper winter grades of gasoline.
"Consumers should see the usual autumn relief at the pump," said AAA spokesperson Andrew Gross. "But factor in that approximately 16% of crude production in the Gulf of Mexico is still shut down because of Hurricanes Ida and Nicholas and the concerns about what higher COVID cases could do to the economy, and this uncertainty is helping to keep oil prices elevated."
Oil prices are another major factor. The price of crude keeps rising, with a current price point of over $70 a barrel. That makes each gallon of gasoline more expensive.
The Energy Information Administration (EIA) reported that gasoline supplies started the week with a slight increase, but that failed to have much impact nationally. The statewide average gas price is down three cents a gallon in Nevada and four cents a gallon in Kentucky.
States with the most expensive gas
These states currently have the highest prices for regular gas, according to AAA:
California ($4.40)

Hawaii ($4.08)

Nevada ($3.89)

Washington ($3.85) 

Idaho ($3.74)

Utah ($3.73)

Oregon ($3.73) 

Alaska ($3.69) 

Colorado ($3.54)  

Wyoming ($3.51)
States with the cheapest gas
AAA reports these states currently have the lowest prices for regular gas:
Mississippi ($2.82)

Texas ($2.82)

Arkansas ($2.84)

Oklahoma ($2.86)

Missouri ($2.87)

Alabama ($2.87)

Tennessee ($2.89)

Louisiana ($2.90)

South Carolina ($2.91)

Kentucky ($2.91)