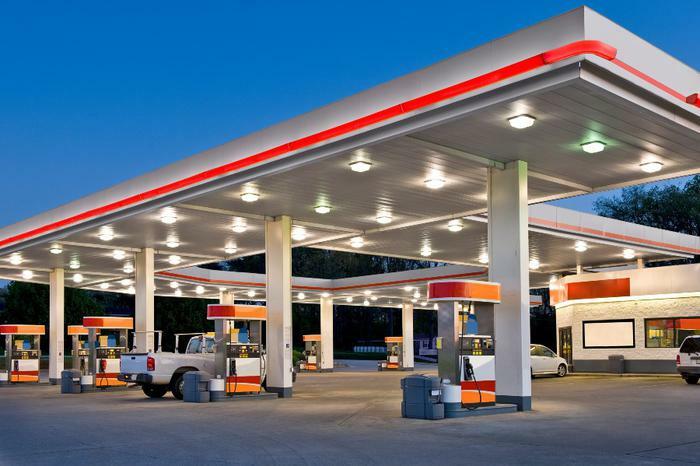 Motorists are driving more now that businesses have begun to reopen, but gasoline prices held steady during the week after more than a month of rising prices at the pump.
The AAA Fuel Gauge Survey shows the national average price of regular gas is $2.87 a gallon, about the same as last Friday. But it's 15 cents a gallon higher than a month ago.
The average price of premium gas is $3.47, a penny more than last week. The average price of diesel fuel is $3.09, a penny less than last week. 
Price comparisons from a year ago are meaningless since prices were plunging because of the economic lockdown. But today's prices, while moderating, remain above February 2020 levels, before the pandemic hit.
"Growing stock levels and cheaper crude oil prices are putting downward pressure on pump prices for the majority of motorists," said Jeanette McGee, a AAA spokesperson. "These are positive signs that less expensive gas prices could be around the corner, but not enough to indicate a steady trend just yet."
While the national average showed stability, several states saw wide variations in price over the last week. In Ohio, the statewide average price of regular gas jumped 18 cents a gallon. The average price is up 14 cents a gallon in Michigan.
Motorists in Oklahoma and Missouri saw prices fall by three cents a gallon this week. 
The states with the most expensive gas
These states currently have the highest prices for regular gas, according to the AAA Fuel Gauge Survey:
California ($3.90)

Hawaii ($3.67)

Washington ($3.33)

Nevada ($3.32)

Oregon ($3.19)

Utah ($3.15)

Alaska ($3.13)

Arizona ($3.09)

Illinois ($3.08)

Idaho ($3.05)
The states with the cheapest regular gas
The survey found these states currently have the lowest prices for regular gas:
Mississippi ($2.59)

Texas ($2.60)

South Carolina ($2.60)

Louisiana ($2.62)

Missouri ($2.63)

North Carolina ($2.63)

Oklahoma ($2.64)

Alabama ($2.65)

Kansas ($2.65)

Tennessee ($2.69)