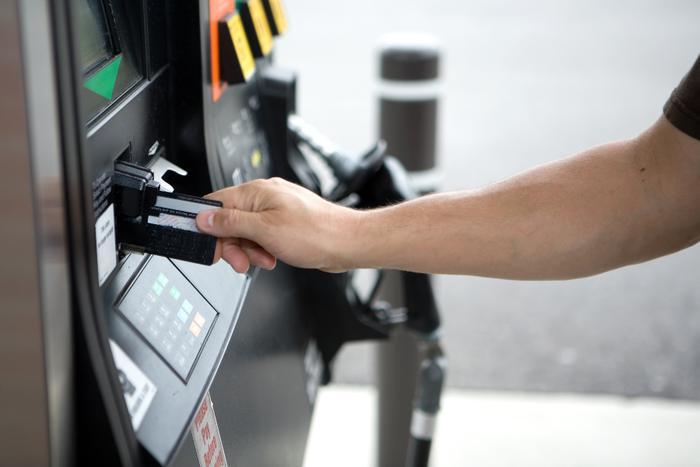 Consumers continued to enjoy stable gasoline prices this week as many cars remained parked and demand for fuel continued to fall.
The AAA Fuel Gauge Survey shows the national average price of regular gas is $2.18 a gallon, nearly the same as last week and 53 cents a gallon less than last year at this time. The average price of premium gas is $2.80 a  gallon, a penny more than last Friday. The average price of diesel fuel has remained at $2.43 a gallon for several weeks.
At midweek, GasBuddy's head of petroleum analysis, Patrick DeHaan, reported falling usage, with demand on Tuesday 6 percent lower than seven days earlier. 
The U.S. Energy Information Administration (EIA) reported this week that energy use in April, when Americans were sheltering in place, plunged to a 30-year low. Since then, consumers have literally kept their foot off the gas.
"Pump prices are mostly pushing cheaper across the country as gasoline demand wanes over the past few weeks," said Jeanette Casselano, AAA's spokesperson. "Gas prices are likely to fluctuate throughout the rest of the summer due to COVID-19 concerns, with the national average possibly reaching $2.25."
When prices fluctuated this week, it was mostly to the downside. Prices fell a few cents a gallon in Michigan, Indiana, and North Carolina. 
The states with the most expensive gas
These states currently have the highest prices for regular gas, according to the AAA Fuel Gauge Survey:
Hawaii ($3.23)

California ($3.17)

Washington ($2.80)

Oregon ($2.66)

Nevada ($2.65)

Alaska ($2.52)

Colorado ($2.44)

Pennsylvania ($2.41)

Idaho ($2.40)

Illinois ($2.38)
The states with the cheapest regular gas
The survey found these states currently have the lowest prices for regular gas:
Mississippi ($1.83)

Louisiana ($1.86)

Texas ($1.88)

Arkansas ($1.89)

Alabama ($1.89)

Missouri ($1.90)

Oklahoma ($1.90)

South Carolina ($1.91)

Tennessee ($1.93)

Kansas ($1.97)