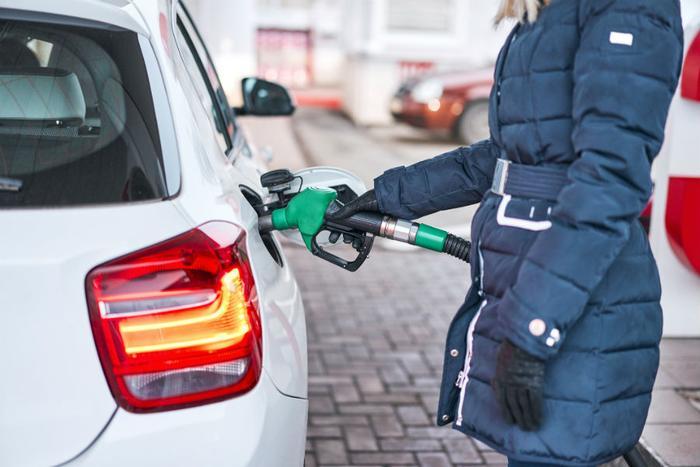 With a record number of holiday motorists on the nation's highways in recent days, demand for gasoline remains high and prices have remained mostly stable.
The AAA Fuel Gauge Survey shows the national average price of regular gas is $2.55 a gallon, the same as a week ago. Prices remain at an average of 26 cents a gallon more than at this time last year. The average price of premium gas is $3.14 a gallon, the same as last Friday. The price of diesel is also the same as drivers paid a week ago -- $2.99 a gallon.
AAA estimates that more than 100 million Americans will be on the road during the period from Christmas through the New Years' holiday, but stable oil prices and few refinery issues have helped keep up with demand. Only about a dozen states are seeing more expensive gas prices, with increases of less than a dime a gallon.
"AAA forecasts that 104 million Americans will travel by car – the most on record – for a year-end holiday," said Jeanette Casselano, AAA spokesperson. "The substantial number of motorists has caused some state averages to increase heading into the holiday week, but these jumps aren't big and won't last long or linger past the holiday season."
But in a Tweet Thursday, Patrick DeHaan, head of petroleum analysis at GasBuddy, reported that prices are beginning to rise in Michigan, Ohio, and Indiana.
The states with the most expensive regular gas
These states currently have the highest prices for regular gas, according to the AAA Fuel Gauge Survey:
Hawaii ($3.66)

California ($3.57)

Washington ($3.18) 

Nevada ($3.05)

Oregon ($3.04) 

Alaska ($3.01)

Arizona ($2.84)

Pennsylvania ($2.75)

Utah ($2.73)

Idaho ($2.70) 
The states with the cheapest regular gas
The survey found these states currently have the lowest prices for regular gas:
Missouri ($2.19)

Mississippi ($2.21)

Texas ($2.22)

Oklahoma ($2.23)

Louisiana ($2.24)

Arkansas ($2.25)

Alabama ($2.27)

Kansas ($2.25)

South Carolina ($2.28)

Tennessee ($2.30)